Innovative Educational Solutions
Building the capacity of educators to serve ALL students.
| | |
| --- | --- |
| Posted on February 17, 2015 at 10:46 PM | |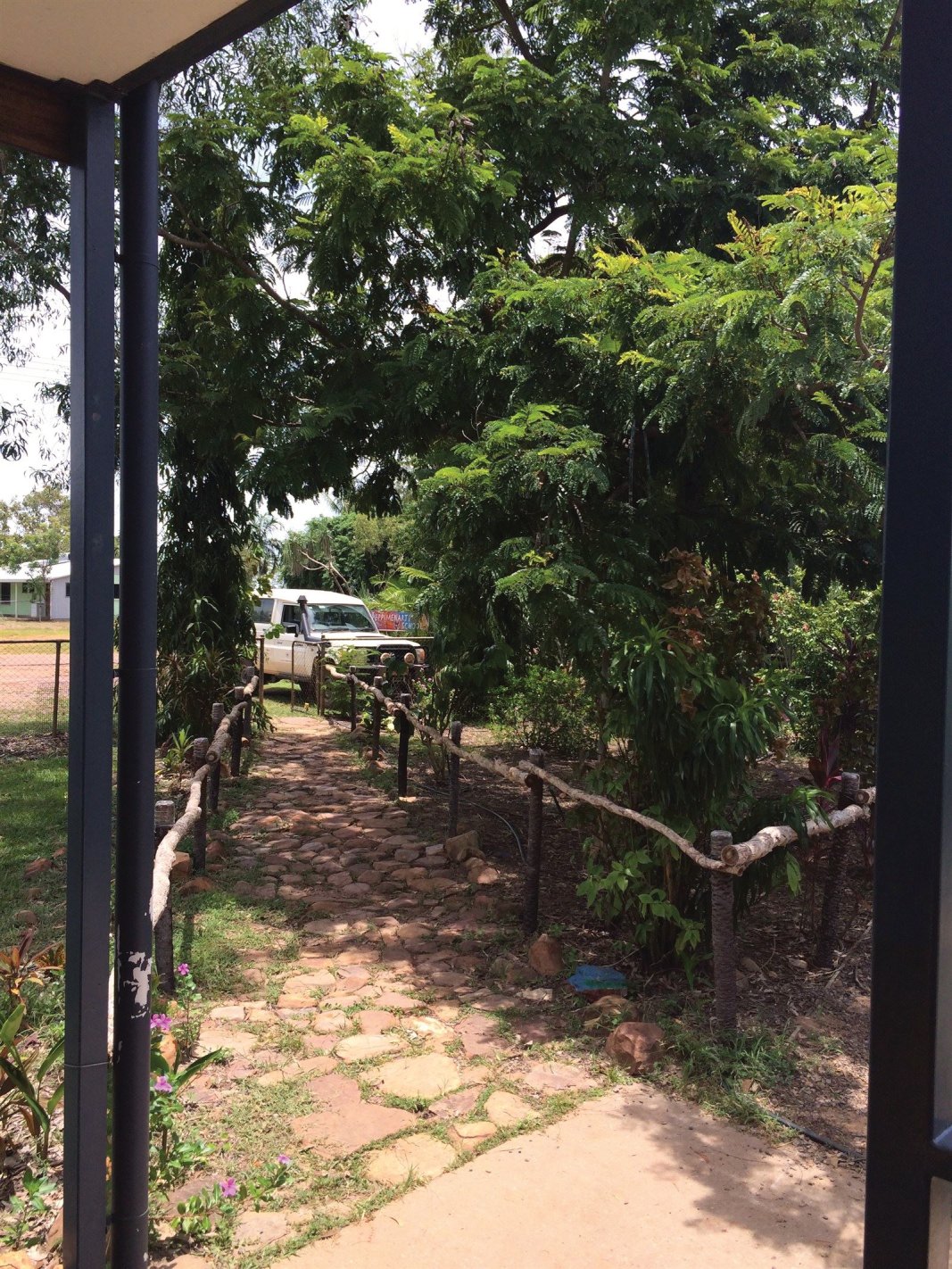 Here it is, the middle of my last week in Australia, and I'm definitely due for some reflection. In some ways this time has gone by so quickly, in other ways I feel like I've been here forever. I'm currently in my third school, which is another small school (around 30 students), with students in grades kindergarten (transition) through 7th grade. The school is beautiful; the path into the school is paved with stones and the school is beautifully decorated with posters and indigenous art.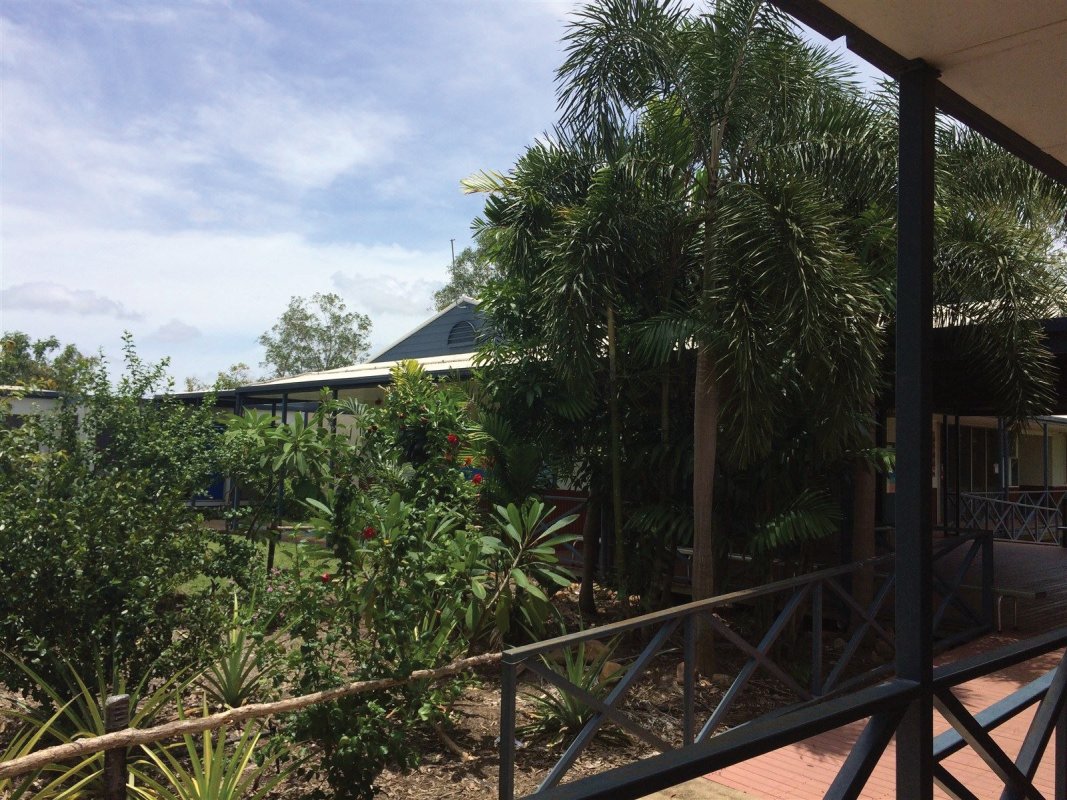 The morning starts on the covered patio, and the principal (who is incredible) leads the students in morning activities. The students sit in lines by class (there are two teachers, in addition to the principal, who spends most of her time teaching the K-2 students), having eaten a nutritious breakfast at school. To gain the students' attention, Principal Gail (not her real name) sings, "Good morning!" The students respond by singing, "Good morning!" They then switch roles, with the students initiating the second round and Gail responding. The students earn points by being at school on time and wearing their uniforms. Students are reminded about the expectations for working in class and then one student (who has been sitting politely and participating well) gets to choose a song to sing. The first day Gail led the students in "My Highland Goat," sung energetically, complete with hand movements. I was amazed! The following day, the song was "What a Wonderful World." I was immensely touched to hear these children singing this lovely song while signing in ASL. It was a completely surreal moment as I realized how small our world truly is and how we are really more similar than we are different.
As I have spent this week at this school I have, once again, been reminded of how dedicated the teachers who work in this region are. Many of them live here while their spouses maintain a home elsewhere in Australia. Others are here with their spouses, who may or may not be employed at the local school. They spend hours outside the school day working in their classrooms preparing activities for students that can be completed independently or led by a teaching assistant. They are back at the school on the weekend, again working in their classrooms and preparing for the upcoming week. They are provided houses to live in, close to the school, but they are not really able to leave during the school term, at least not during the wet season. It's a big commitment and I'm impressed by their devotion to these children.
Yesterday morning I was getting ready for school when I happened to look outside to see this...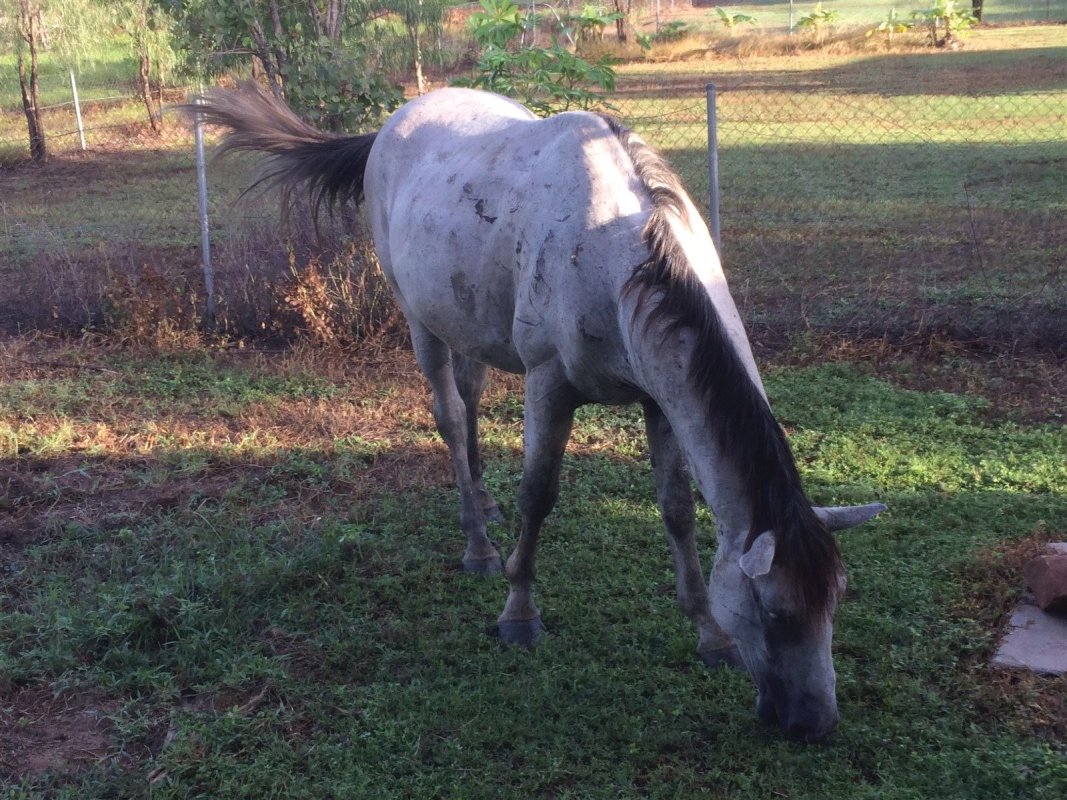 He was literally so close that I could have touched him, if my efforts hadn't been impeded by the window screen separating us. He tried to walk through the fence into the property next door, but decided to stick with a good thing, once he realized he couldn't get through. He chomped on the grass for about ten minutes before deciding it was time to move on. It was incredible!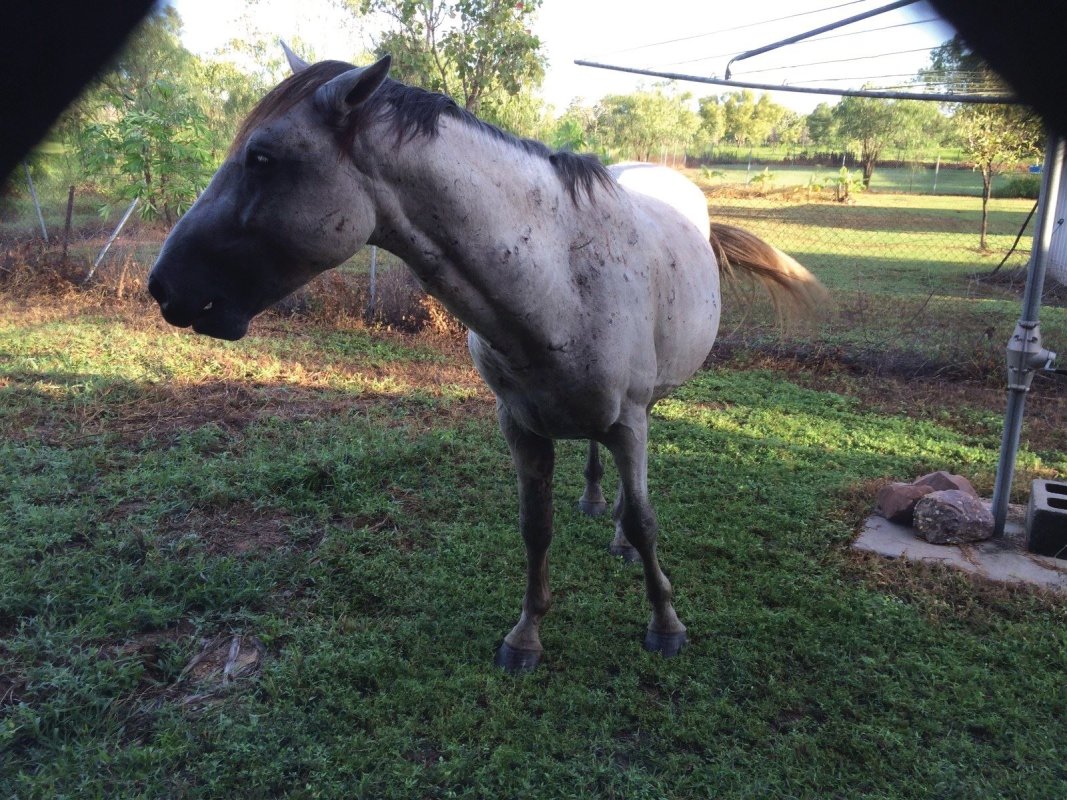 I was sick on the weekend, but Gail and the other teachers encouraged me to get myself up to go to the "pub" with them on Saturday night. The "pub" is an open area (it reminds me of a baseball field, only smaller) with a concession stand that serves two different kinds of Australian beer and three kinds of soft drinks. Saturday night was a special night at the pub because there was a live band, made up of indigenous musicians. The music was really good and it was interesting to see this slice of local culture. The sunset was also beautiful, as you can see in the following photo.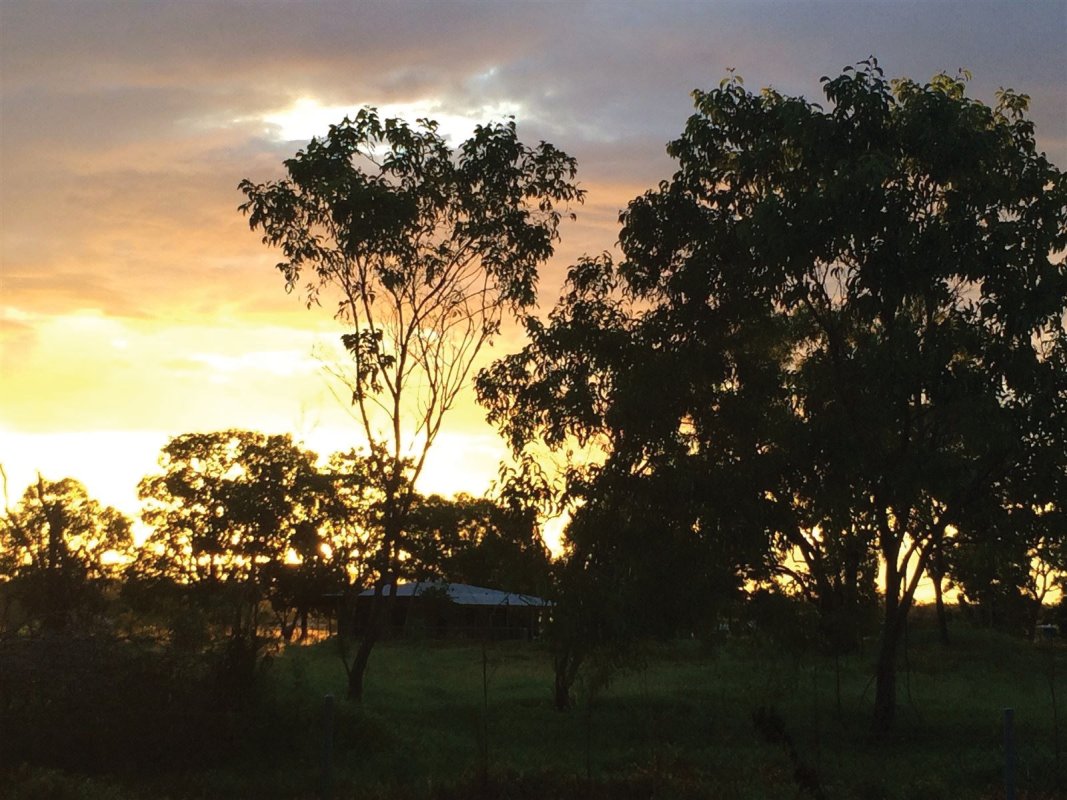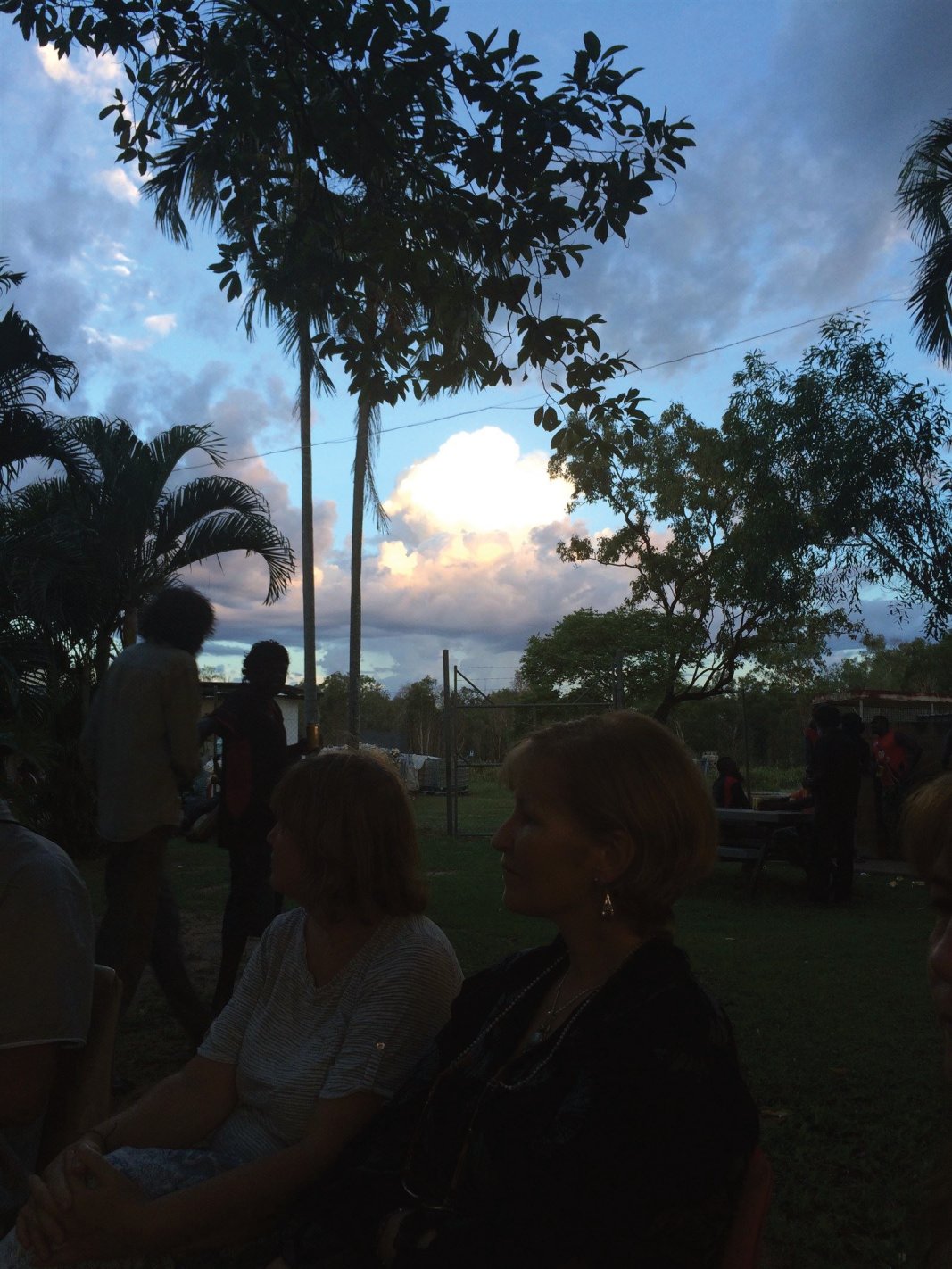 Evening at the pub - good music, cold Coca-Cola, and a lovely view...what's not to like?
As I prepare to finish off this last week and return to the US, I'm reminded why I'm so proud to be an educator. As principal Gail said to me, "if I can make a difference in the life of just one of these kids, I'll feel like my life has been successful." Whether teaching in inner city Los Angeles, a small town in Minnesota, or a remote indigenous community in the Australian outback, educators dedicate their lives to making a difference in the lives of children. How could there ever be any better career than that?
/