Innovative Educational Solutions
Building the capacity of educators to serve ALL students.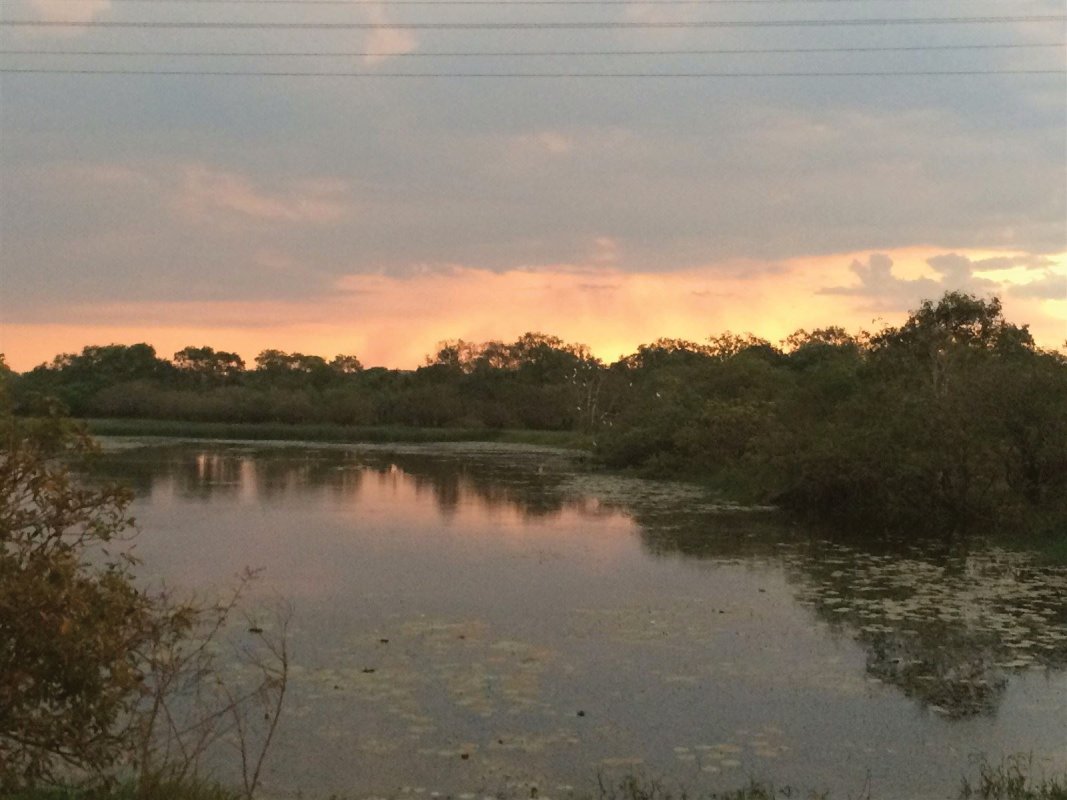 I'm sitting and relaxing in the comfortable and relatively quiet Qantas club in Sydney, after my decidedly uncomfortable and noisy red-eye flight from Darwin. I have a few hours before I leave to visit family in Canberra, so it seemed a good time to catch up on my blog.
I arrived in Darwin just two weeks ago, for my third trip to my three schools in the Outback. I was excited to check in; to be honest, I had missed my Australian friends and the children I've grown so fond of. I arrived to a different climate than what I've experienced in my past visits. It's currently the dry season in the Northern Territory, which means that the endless humidity and rain that happens in the wet season has taken a short break. The weather was beautiful - still hot, but hot and dry, with a nice breeze to cool things down just a little.
Because it's the dry season, I wasn't traveling via small plain. Instead, I was traveling with my Aussie colleague in a very nice 4WD SUV (or a "ute," as they are called here). We left Darwin very early on Monday morning for our approximately four-hour trip to our first school. The first part of the trip was really good - paved, two-lane road and very little traffic. However, an hour or so into the drive, the road narrowed, and I felt that I was driving through the infamous narrow roads in rural England. We drove along for about an hour on that narrow road, when the pavement ended completely, and we bounced along on dirt, sand, and rocks for the remainder of the journey. Eventually we arrived at our first school, the smallest of my schools, and the one that exhibited the most challenging behavior in the past.
We parked the car and climbed the steps to the school, a little puzzled by the silence that greeted us. It turned out that the students had been held over after a weekend festival several hours away, which meant that we were able to work with the teachers and assistant teachers on data collection and lesson delivery. We left later that afternoon and drove to the next community, which was about an hour away. We got to the community and met up with the principal, who gave us the keys to our housing for the week. 
We soon discovered that we would be staying in an interesting little house. We each had our own room, which opened onto an outdoor corridor, which led to the common room, which housed the kitchen, living room, and bathroom facilities. It was comfortable, and clean, but somewhat strange in that any trip to the bathroom, or the kitchen, required a short walk outside, along with the need to lock and unlock the doors in between. Needless to say, such an arrangement makes one seriously reconsider the amount of liquid one consumes in the later hours of the day! Furthermore, we learned that we were not the only ones staying in the house. One afternoon I used the bathroom, flushed the toilet, and was quite surprised when something brown jumped out of the toilet at me. I looked down to see this little guy holding on for dear life.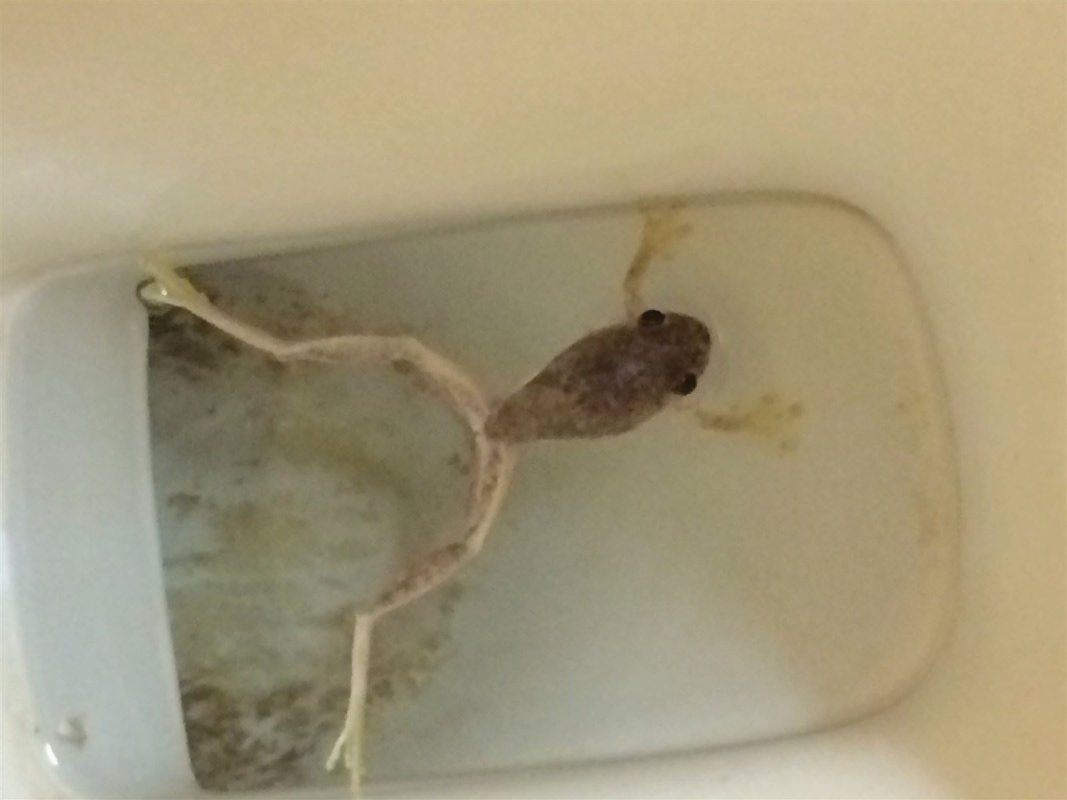 I'm happy to report that he eventually escaped the toilet and we didn't have any more "surprises" when using the facilities!
The next day we were able to visit classes at the school and I was extremely impressed with the growth the students had made in reading and language. It was so rewarding to see the students working hard and to view the incredible progress they had made. We spent three days at the school, then made the drive back to the first school, to see if we could connect with students there.
When we arrived, we were amazed at the sound of students engaged in learning. We could hear students reading and answering together. When we entered the class, I was greeted with cries of, "Miss Sheri!" - but none of the students jumped up or lost focus in the lesson. I was over-joyed to see the students reading so well. Even the students who had struggled a great deal in the beginning were reading and completing their workbook pages with a minimal amount of help. Moreover, their behavior was much improved. We spent time in the two classes that comprise the school, then took off to make the bumpy, dusty, somewhat hair-raising ride back to Darwin.
I was able to connect with a couple of Americans who are doing the same work I'm doing, and we spent a wonderful weekend shopping, eating, and taking a sunset cruise on the bay. It was a terrific weekend, but come Tuesday morning, it was back on the road!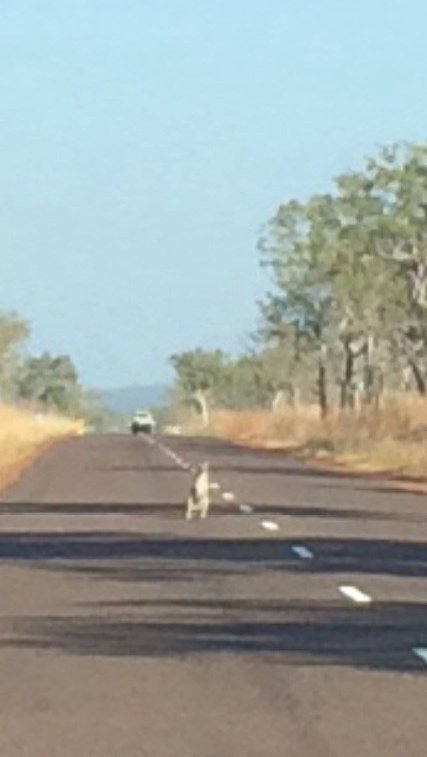 The ride on Tuesday morning was not too different from the ride the week before, with one exception - we saw kangaroos (well, wallabies, actually - but they're pretty-much just smaller kangaroos)!  
We also saw water buffalo, brumbies, and a couple of wild bulls.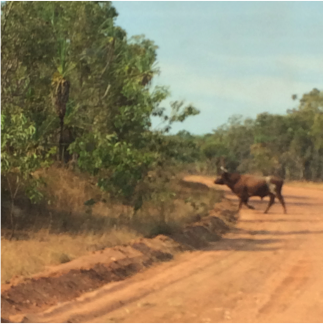 We spent some more time at our biggest school, meeting with teachers and enjoying observing student progress. We then went on to our third school, where we were once again pleasantly surprised by the progress the students had made. The first night we were there, we took a drive out to the flood plain, which was accessible only because the water had dried up in the dry season.

As we drove through the plain, we came upon a disturbing sight - at least a half-dozen dead horses, at least what was left after the scavengers had had a go. It was an extremely creepy sight, and we are not quite sure what the carnage was a result of.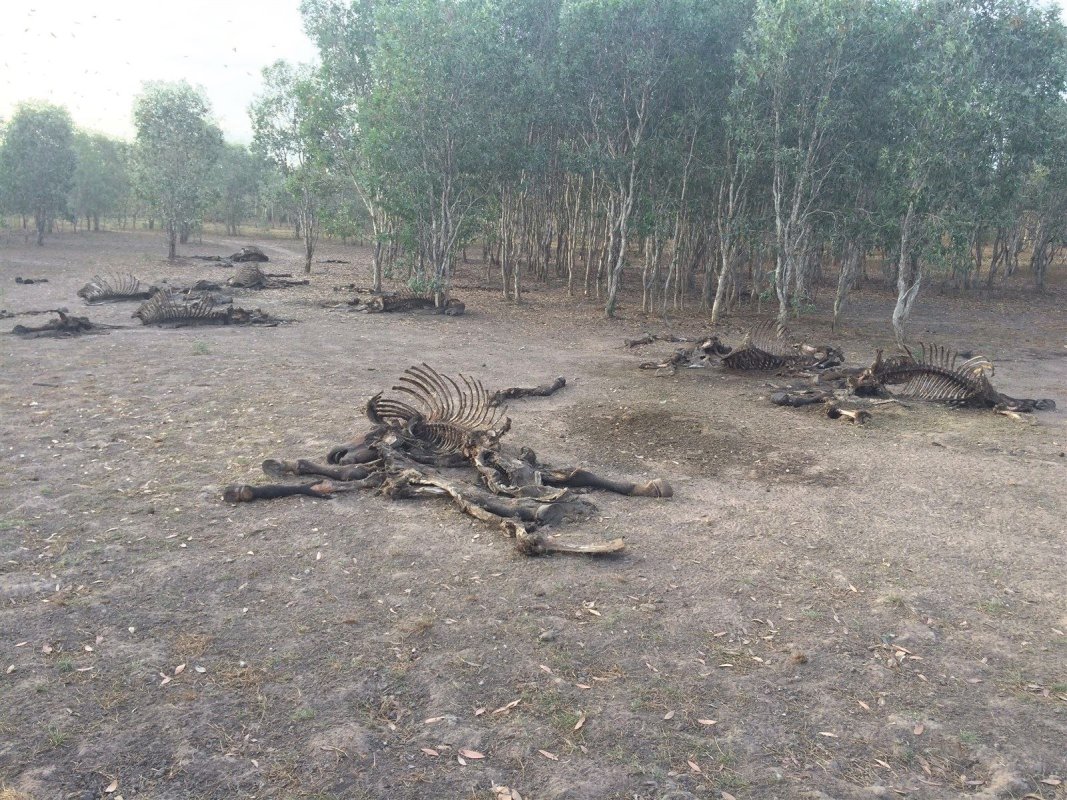 Despite the grisly discovery on our drive, we were treated to a lovely view of the sunset, in a nice quiet spot next to a small pond.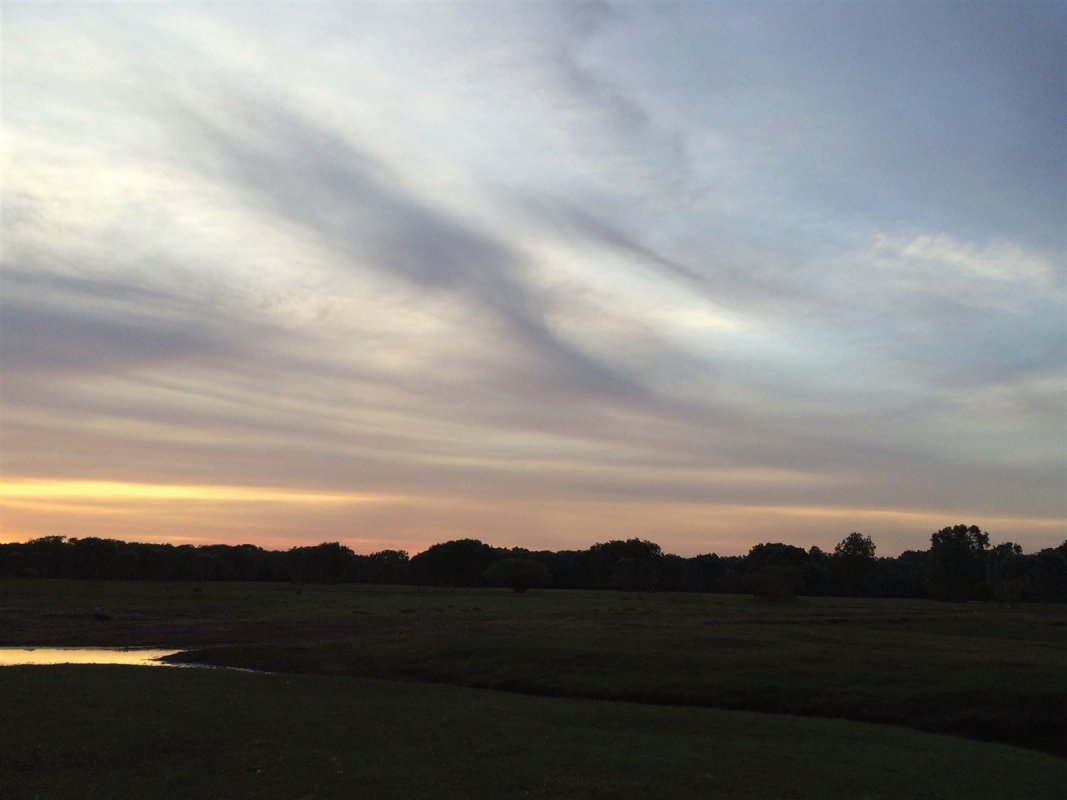 On our last day in the community, we delivered an in-service session to the three schools, at the most centrally located school. Teachers and assistant teachers from the schools came together to learn, and to connect. They all contributed to morning tea, and a BBQ lunch, which were both incredible. Living in the Australian Outback, in a remote community, can be rather lonely, and it seems that everyone appreciated a chance to get together and learn more about each other.
We soon had to hit the road again, back to Darwin for the last time (this trip). On the way back, we passed several sections where the bush was being burned, which is what is needed to promote renewed growth in the Outback. It's a little alarming to drive past a section of the land that is burning, but I was assured that it is planned, and that the burning is safely controlled. In any case, it makes for an eery filter through which to view the wild country!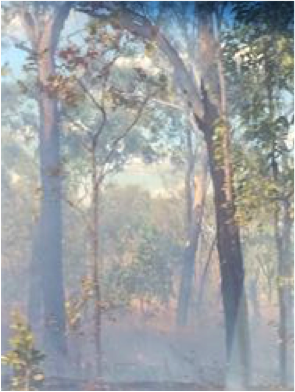 All in all, this was a trip that was marked by extremes. The beauty of the sunsets, the eeriness of the dead horses...the lush greenness of the Outback, and the smoky haze of the controlled burnings...the joy of hearing children learning, and the heartbreak of learning more about what they live through, and experiencing first-hand the ways they can be hurt. I have been permanently touched by my experiences so far, and my heart aches for the children, while deeply hoping that Margaret Mead was right when she said, "never underestimate the power of a small group of committed people to change the world. In fact, it is the only thing that ever has." I'm not out to change the world, but if I can have a part of changing the future for a group of very special young people, then I pray I am up to the task!
Cheers until next time!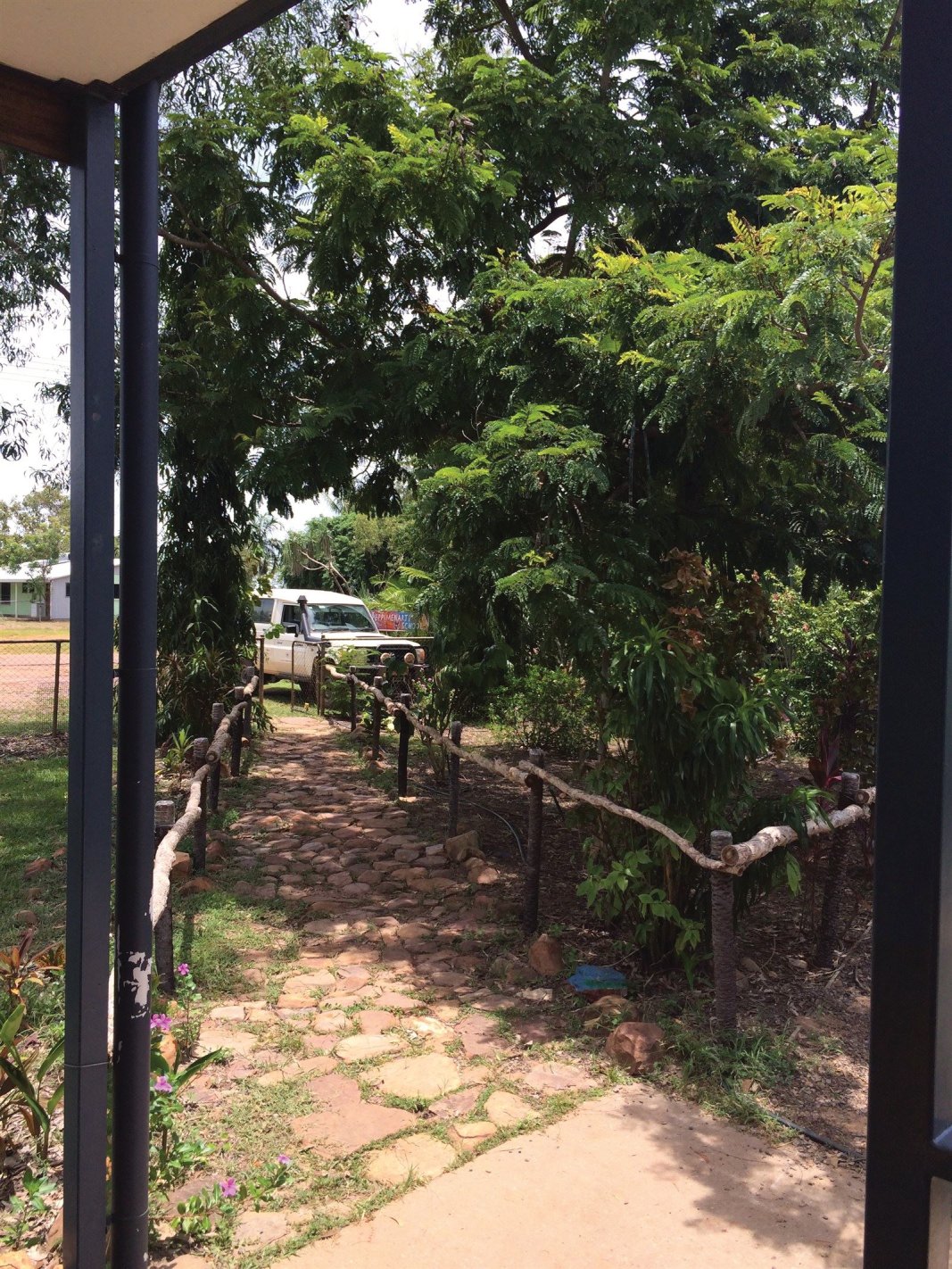 Here it is, the middle of my last week in Australia, and I'm definitely due for some reflection. In some ways this time has gone by so quickly, in other ways I feel like I've been here forever. I'm currently in my third school, which is another small school (around 30 students), with students in grades kindergarten (transition) through 7th grade. The school is beautiful; the path into the school is paved with stones and the school is beautifully decorated with posters and indigenous art.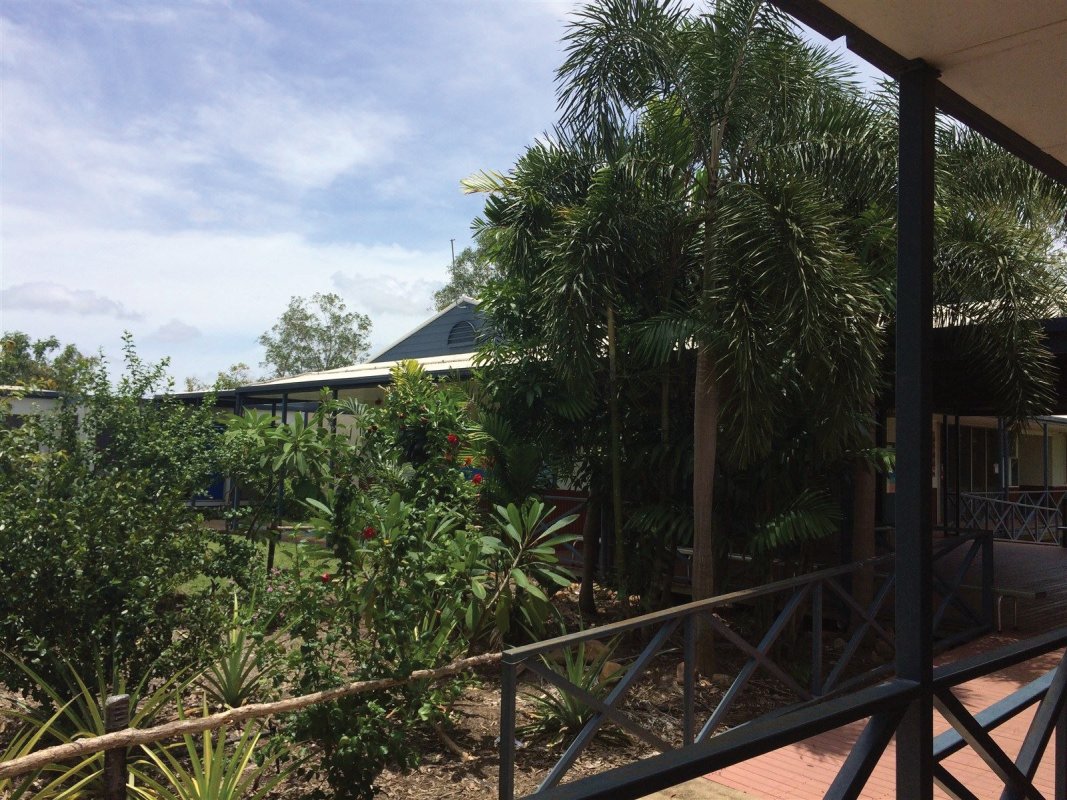 The morning starts on the covered patio, and the principal (who is incredible) leads the students in morning activities. The students sit in lines by class (there are two teachers, in addition to the principal, who spends most of her time teaching the K-2 students), having eaten a nutritious breakfast at school. To gain the students' attention, Principal Gail (not her real name) sings, "Good morning!" The students respond by singing, "Good morning!" They then switch roles, with the students initiating the second round and Gail responding. The students earn points by being at school on time and wearing their uniforms. Students are reminded about the expectations for working in class and then one student (who has been sitting politely and participating well) gets to choose a song to sing. The first day Gail led the students in "My Highland Goat," sung energetically, complete with hand movements. I was amazed! The following day, the song was "What a Wonderful World." I was immensely touched to hear these children singing this lovely song while signing in ASL. It was a completely surreal moment as I realized how small our world truly is and how we are really more similar than we are different.
As I have spent this week at this school I have, once again, been reminded of how dedicated the teachers who work in this region are. Many of them live here while their spouses maintain a home elsewhere in Australia. Others are here with their spouses, who may or may not be employed at the local school. They spend hours outside the school day working in their classrooms preparing activities for students that can be completed independently or led by a teaching assistant. They are back at the school on the weekend, again working in their classrooms and preparing for the upcoming week. They are provided houses to live in, close to the school, but they are not really able to leave during the school term, at least not during the wet season. It's a big commitment and I'm impressed by their devotion to these children.
Yesterday morning I was getting ready for school when I happened to look outside to see this...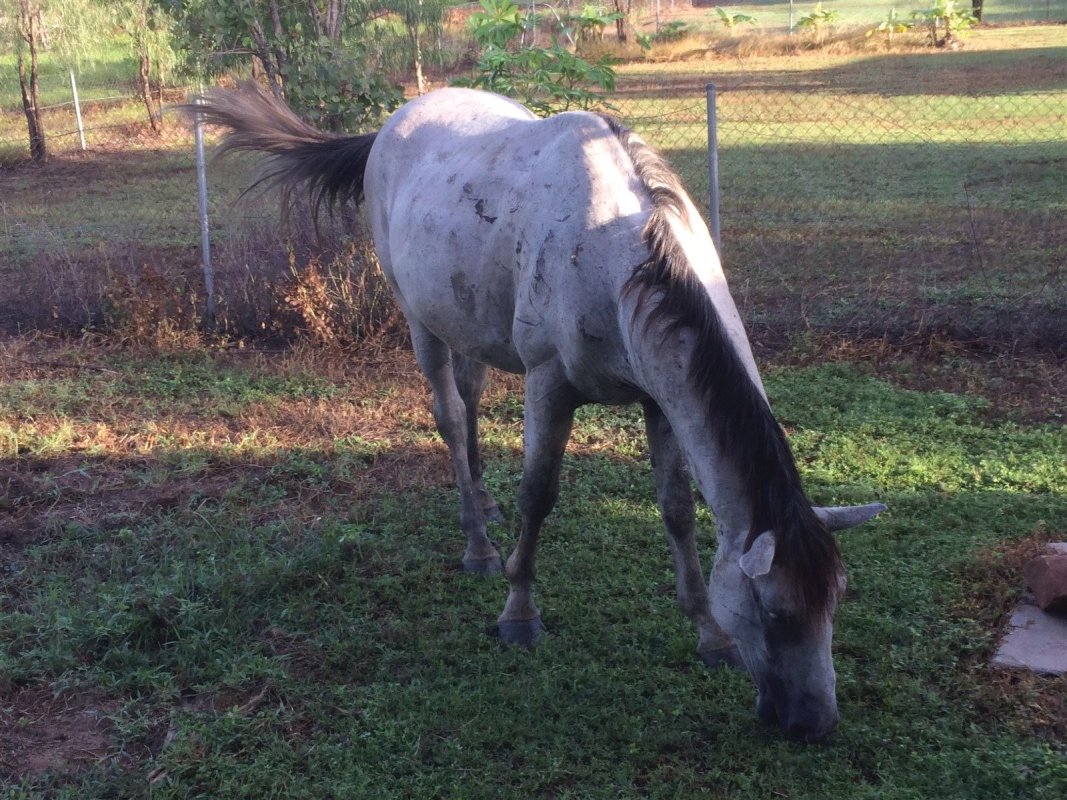 He was literally so close that I could have touched him, if my efforts hadn't been impeded by the window screen separating us. He tried to walk through the fence into the property next door, but decided to stick with a good thing, once he realized he couldn't get through. He chomped on the grass for about ten minutes before deciding it was time to move on. It was incredible!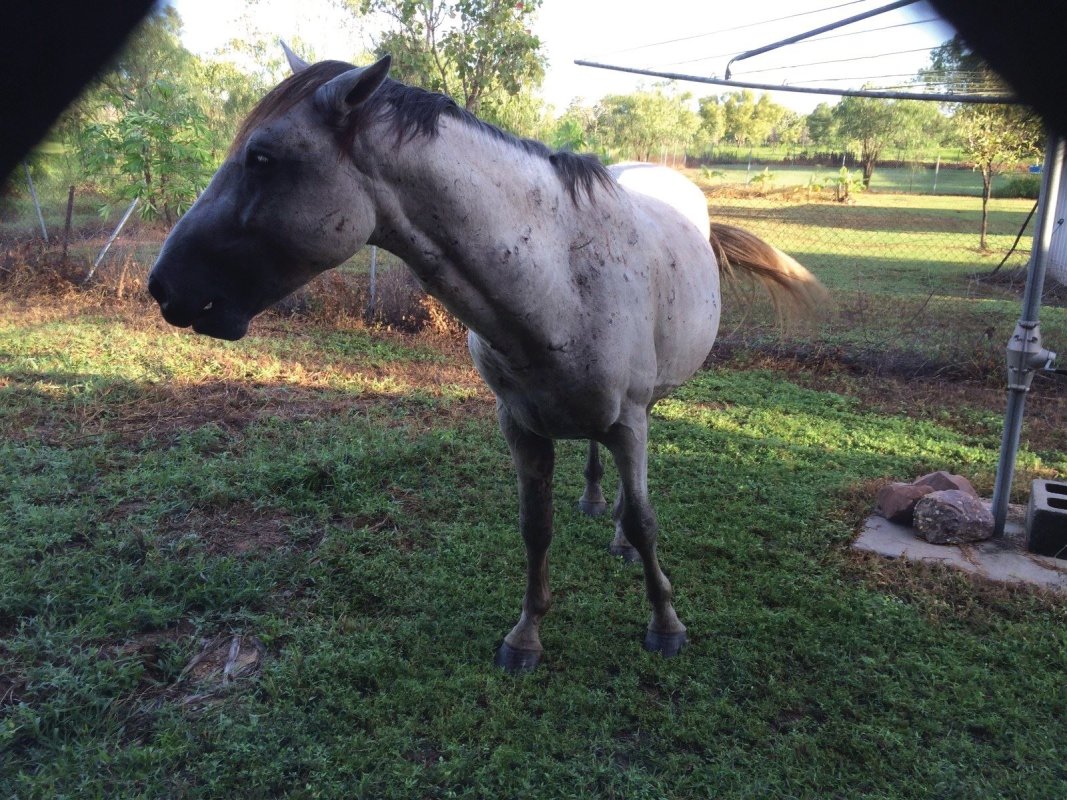 I was sick on the weekend, but Gail and the other teachers encouraged me to get myself up to go to the "pub" with them on Saturday night. The "pub" is an open area (it reminds me of a baseball field, only smaller) with a concession stand that serves two different kinds of Australian beer and three kinds of soft drinks. Saturday night was a special night at the pub because there was a live band, made up of indigenous musicians. The music was really good and it was interesting to see this slice of local culture. The sunset was also beautiful, as you can see in the following photo.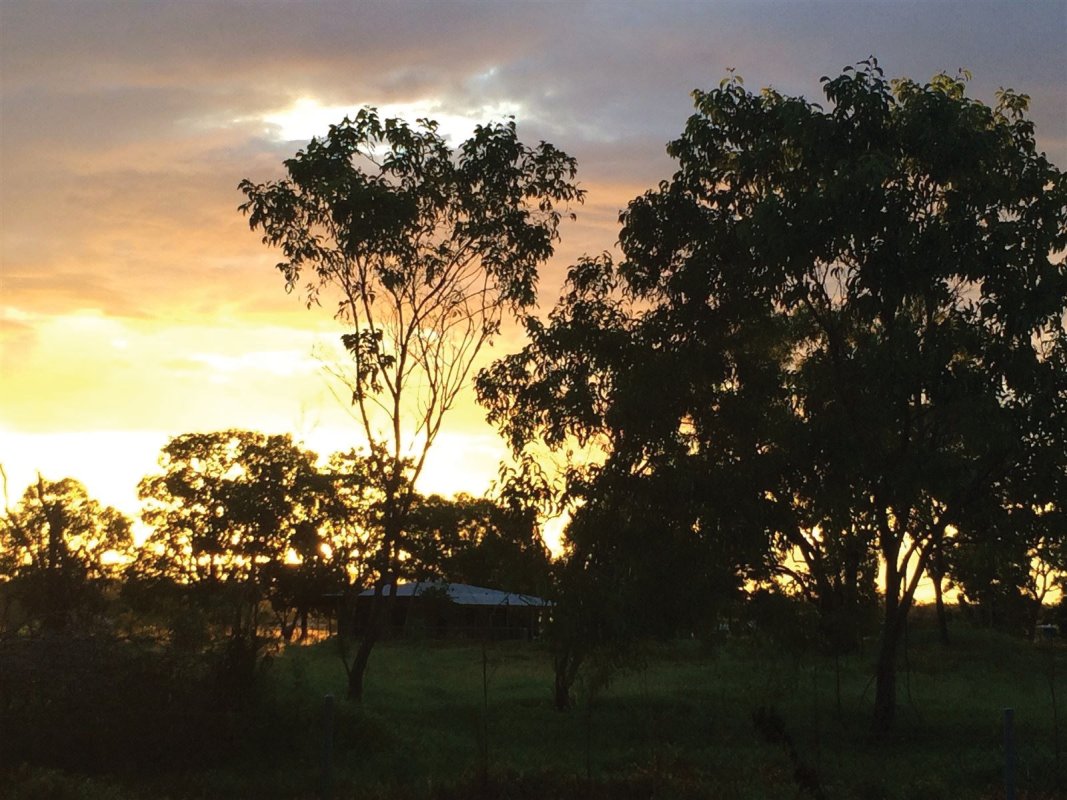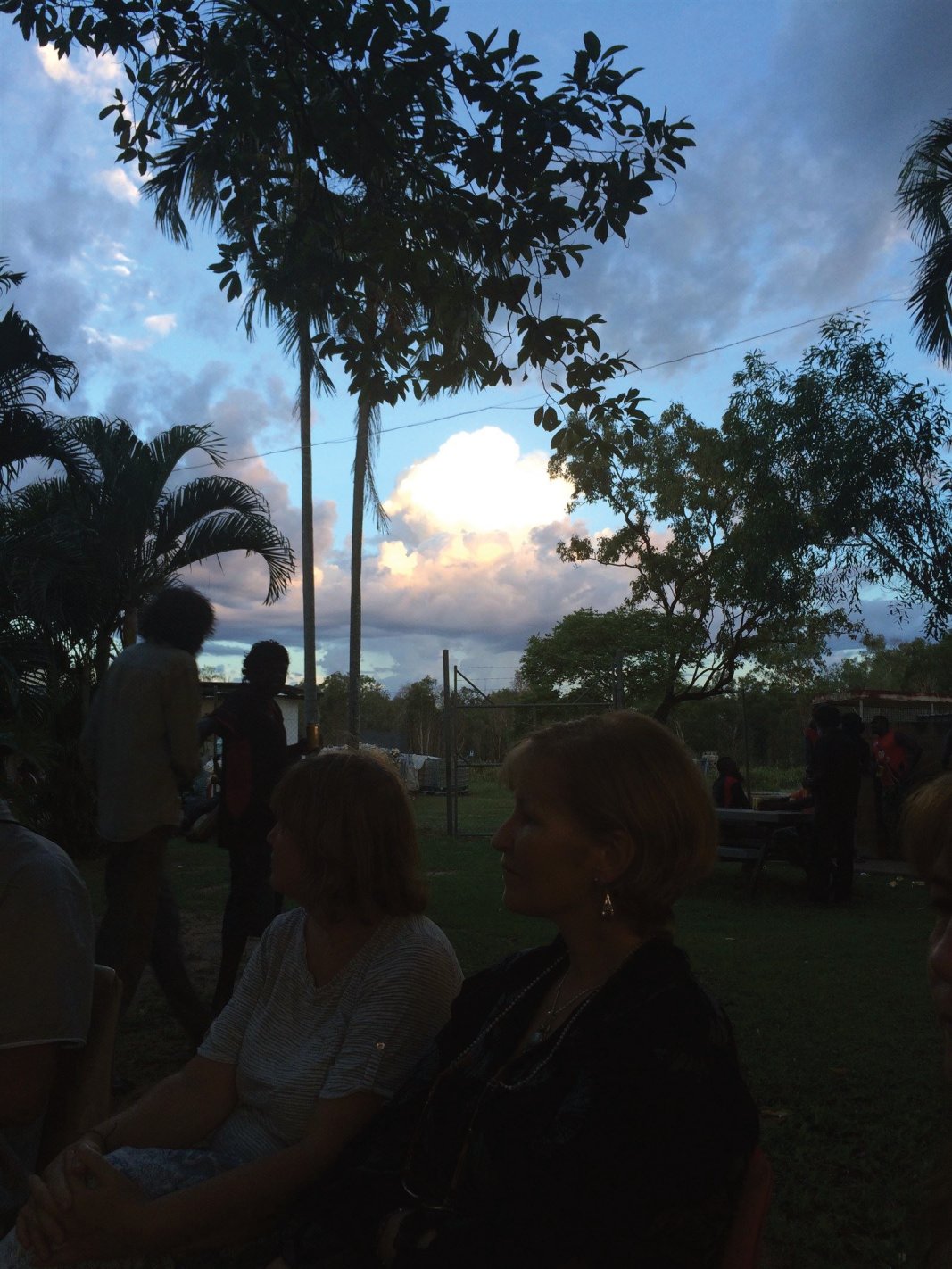 Evening at the pub - good music, cold Coca-Cola, and a lovely view...what's not to like?
As I prepare to finish off this last week and return to the US, I'm reminded why I'm so proud to be an educator. As principal Gail said to me, "if I can make a difference in the life of just one of these kids, I'll feel like my life has been successful." Whether teaching in inner city Los Angeles, a small town in Minnesota, or a remote indigenous community in the Australian outback, educators dedicate their lives to making a difference in the lives of children. How could there ever be any better career than that?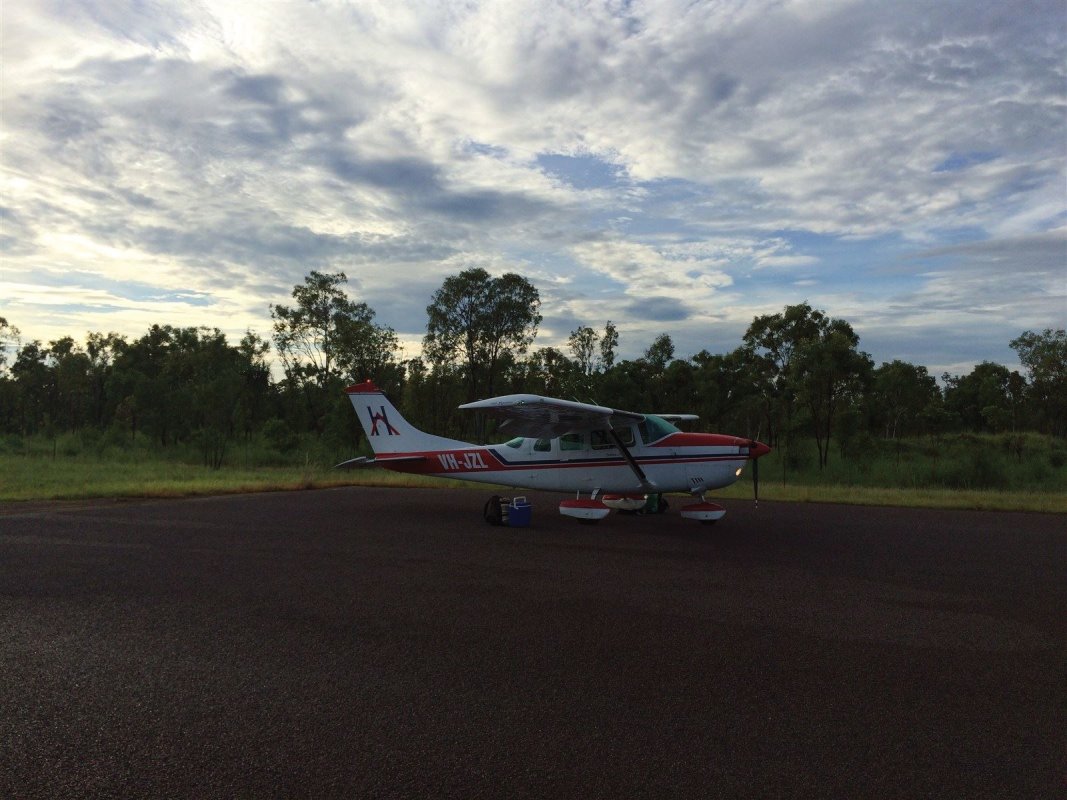 Well, I'm in Darwin for the night, after flying on a single engine plane in and out of a very small town in the Australian bush. I've spent two days there in the school, flying back each evening to a larger town (large, as in, over 100 residents). I hardly slept the night before my first flight, but I soon found that I'm not frightened and, in fact, the views are amazing!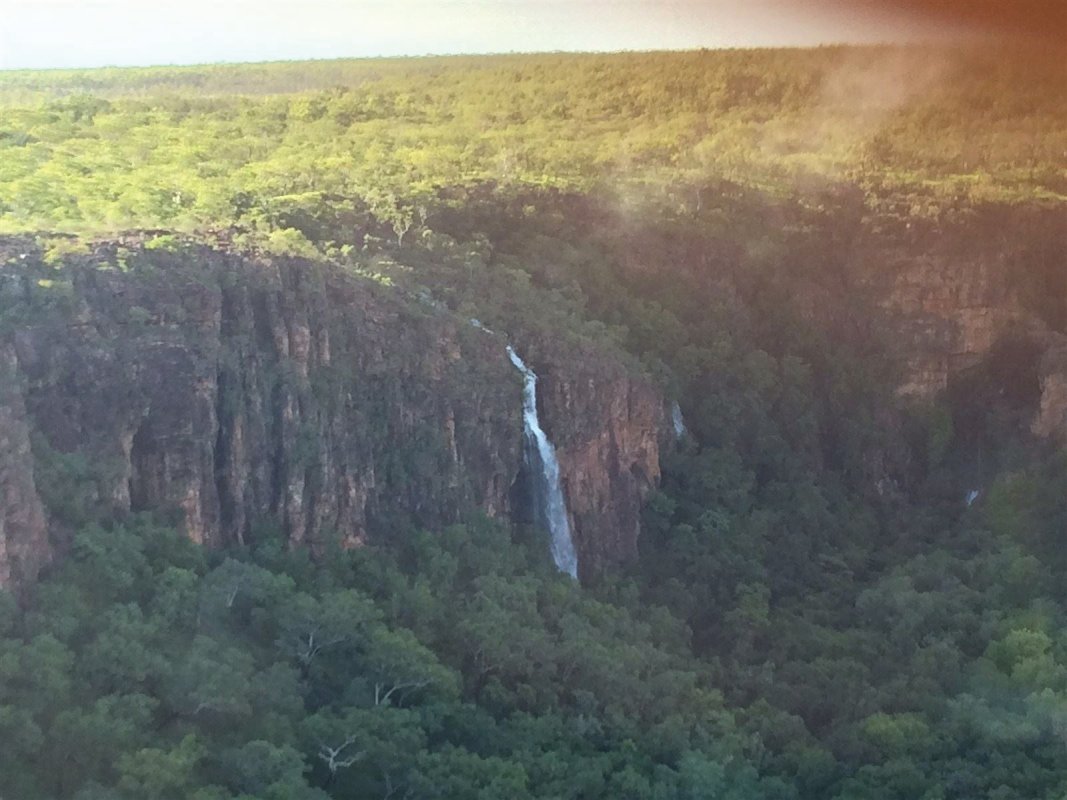 My new school is small (around 25 students, K-7th grade) and in a community sheltered by an amazing escarpment, with picturesque waterfalls and rough-hewn walls. The town is made up of one extended family, which causes some problems with the students at school who bring their arguments and disagreements with them.
The students at this school speak English quite well (in fact, they are very adept at producing some very common English swear words), and their literacy skills are a little bit higher than what I experienced last week. However, their behavior is unbelievable. They kick, hit, bite, throw things at each other, scream, yell, and call each other names. They do not hesitate in the least if there is an adult around (a kindergarten student actually hit the substitute teacher this afternoon). Getting them to sit, focus, and work is exhausting!
Luckily, this community has been blessed with an amazing principal, who could be working at Stanford University, but who has, instead, chosen to spend the last years before retirement in making a difference in these children's lives. She has taught in Australia, Hong Kong, the UK, and the US. She is Montessori trained and is open to trying new techniques to help the students learn. She and her husband, a retired chemist, live in a small flat attached to the school. She has only been there six months, but her influence is already being felt. She expects a lot out of the students, and, for the most part, they do what she asks. I'm enjoying working with her immensely; although she has such a wealth of experience, she is still incredibly humble and willing to learn and try new things.

Tomorrow morning I'm back in my charter plan and off to my little town to spend another day supporting the students and educators there. However, tonight I'm enjoying a comfy hotel room, having thoroughly appreciated a nice salad and glass of wine, while waiting for all my clothing to run through the laundry facilities in the hotel. It's amazing how little things take on so much more meaning when one experiences live with so much less!
As the Aussies say, "Cheers and G'day!"
Buffalo and horses on the way out of town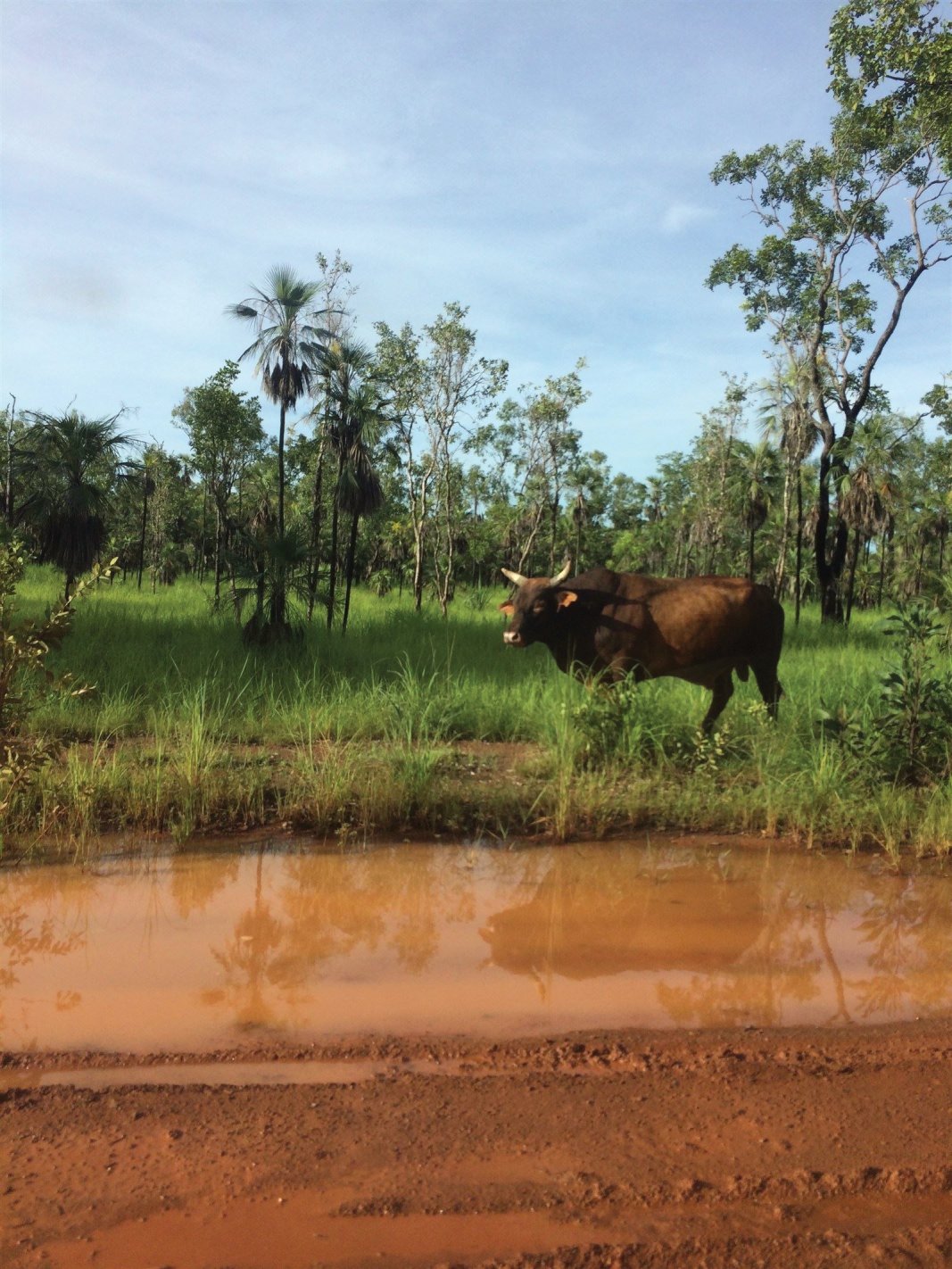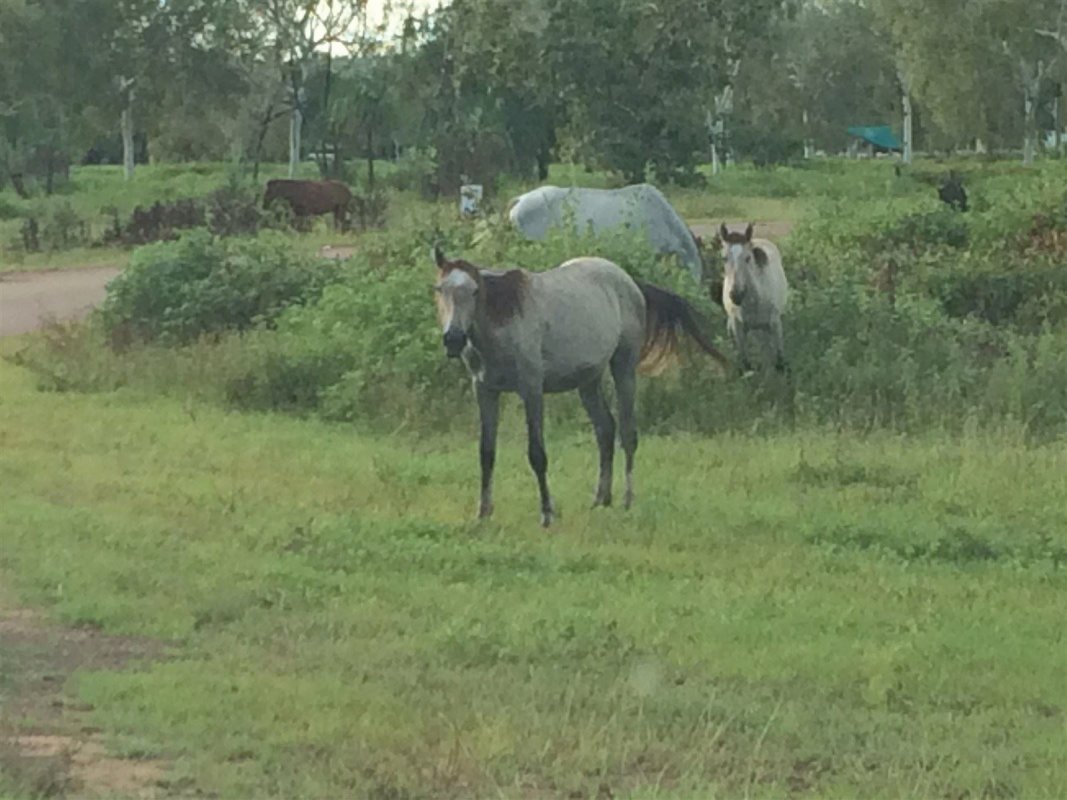 The school and school children on the approach to the airstrip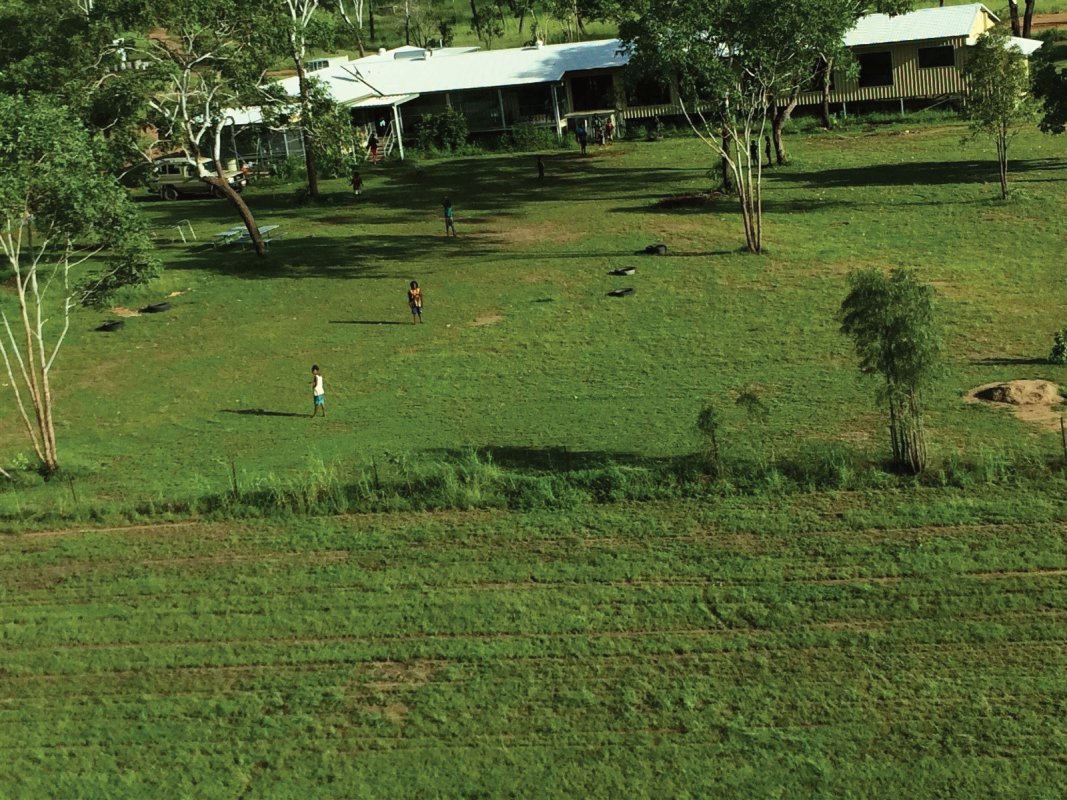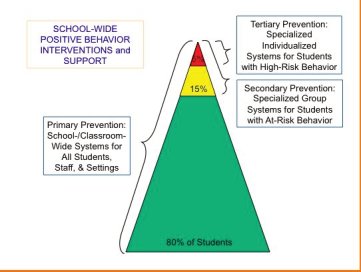 School-wide Positive Behavior Interventions and Supports (SWPBIS) is a systems change effort that focuses on improving school climate through the implementation of evidence-based practices in the area of behavior.
SWPBIS is characterized by six defining characteristics:
It is preventive in nature
It is designed to have an instructional orientation
There is a focus on cultural responsiveness
Behavior is viewed as function-based
There is a systems implementation focus
It is evidence-based (and evidence-based practices are used)


When SWPBIS is implemented in a school, with fidelity, one should be able to observe the following features:
over 80% of the student can state the expectations and give behavioral examples because the expectations have been taught, practiced, and acknowledged
positive adult-to-student interactions exceed negative interactions
the foundation for addressing problem behavior is function-based
data- and team-based action planning and implementation are apparent
there is active participation by site and district administrators
all students are provided with a full continuum of behavior support (not just students in special education)

Schools and districts that are interested in implementing SWPBIS need to understand that efforts to change the culture of a school will require true commitment and time. Sending teachers to a one-day inservice on behavior, or having a consultant come in and do a one-day training on behavior, will not result in sustainable change. It is important to understand implementation science and use this knowledge in designing professional learning experiences that will result in true systems change.
When training schools in SWPBIS, we focus on the following eight implementation steps:
Development of an implementation team
Development of a brief, positively stated, statement of behavioral purpose
Identification of 3-5 positive school-wide behavioral expectations
Development of procedures for teaching the school-wide expectations
Development of procedures for teaching classroom-wide expectations
Development of a continuum of procedures for encouraging and strengthening student use of school-wide behavioral expectations
Development of a continuum of procedures for discouraging student behavioral violations
Development of data-based procedures for monitoring the implementation of SWPBIS



Over the summer I plan on spending more time blogging on each of these eight steps.




If you are interested in receiving training in PBIS for your school or district, please contact me at

[email protected]

You can get more information about PBIS at the following sites:

www.pbis.org

www.pbiscaltac.org




Next week I'm going to be working with the California Technical Assistance Center on PBIS to support a group of PBIS trainers in San Bernardino County. This dynamic and dedicated group of individuals are committed to bringing PBIS training to schools throughout San Bernardino County. I'm excited and honored to work with the group and thrilled to see more schools implementing PBIS. As the 2013-14 school year winds down, I thought I'd share my thoughts on why schools should implement PBIS. So, here are my Top Ten Reasons Why Schools Should Implement PBIS:

10. All kids deserve to attend a school at which they feel accepted and appreciated.

9. Discipline systems based on punishment do not change behavior, they simply make kids more determined not to get caught.

8. Discipline systems that focus on punishment actually reinforce negative behaviors because the students have to engage in the behavior before anything happens to them. Thus, any social reinforcement they will receive for the behavior has already occurred prior to the punishment. It's a classic case of "too little too late."


7. Students who behave appropriately should be recognized for their positive behavior.

6. For some students, the only positive environment in their lives is the school.

5. Relationships are the most powerful weapon we have in the war against bullying, suicide, drop-outs, etc. Children need to feel connected to at least one adult, and often that one adult is someone at the school.

4. A multi-tiered system of supports (MTSS) is the most efficient and effective way of preventing problems - behaviorally, socially, and academically.

3. Teachers and other staff members who work at PBIS schools report less stress and more enjoyment in coming to work.

2. It isn't that difficult to make school fun, and the rewards are immeasurable.


AND THE NUMBER 1 REASON IS:

1. It's just the right thing to do! Really!





Exclusionary practices such as suspension and expulsion do not change behavior and serve to further alienate students who already feel as though they are not part of the system. We need to spend our time, energy, and resources developing positive school cultures that encourage pro-social behavior, discourage anti-social behavior, and reduce bullying, truancy, and drop-outs. 




To learn more about PBIS, and find out how you can receive training in PBIS, check out the following websites:




Please feel free to contact me if you'd like more information about PBIS, or if you'd like to learn more about how your school can become a PBIS school.




A couple of weeks ago a good friend posted a picture of a

math problem

on Facebook that was originally posted by the Australian Tea Party and reputed to be an example of a Common Core (CCSS) lesson. I was intrigued by the post (I admit that I couldn't make sense of the math problem), partly because I wasn't aware that Australia had adopted the US Common Core State Standards,  and partly because in all my experience with the CCSS I had never experienced or seen anything like the problem that was being shown. 




I decided that I would do some research into the main objections regarding the adoption of the CCSS, with the goal of answering those objections in this blog. What I discovered is that the majority of the objections appear to be political in nature (federal government interfering in education, etc.). I am in no way qualified to speak to any kind of political concern or weigh in on a political debate, so I'm not going to touch that area with the infamous "ten-foot pole." I am, however, fairly knowledgeable about education, so I believe I might humbly weigh in on the debate in that arena. I have a feeling that this will extend into several blog posts, and I'm sincerely hoping that others will comment so that we actually have a dialogue about this content.




My focus today will be on the question of "why." Specifically, I want to discuss why some of us feel that the CCSS are a good idea for the field of education. 




In the late 1990s, the No Child Left Behind Act (NCLB) required states to develop content standards and to assess students on their mastery of those standards. As a result of NCLB, states across the country developed their own educational standards and then assessed their students based on their level of proficiency. Schools were then held accountable for bringing 100% of each sub-group of students to proficiency by the year 2014. Sounds good, right? Well, the concept is an interesting one, especially since students in different states were being measured according to different criteria. In California, where standards were reportedly on the more stringent end, schools struggled to bring all students to a level of proficiency. In other states, where content standards were set a lower level, proficiency was not such a big problem.




Throughout this time, institutes of higher education (colleges and universities) and employers were decrying the fact that graduates were not leaving school with the skills necessary to be successful in higher education and/or the world of work. Students were learning isolated skills, but they were not being taught how to think deeply, work with others, and solve problems.




Let me state here, for the record, that I believe that we have made some very good gains under NCLB. The idea of having state-wide standards of achievement and measuring progress towards those standards is, in my opinion, a good one. However, there are few people who would not agree that we still have room for growth. If our young people are going to learn to succeed in the 21st century, they need to master certain skills and learn to be deep thinkers, problem solvers, and collaborative workers. In my opinion, the authors of the CCSS strove to develop standards that push schools to teach in a way that does just that.




Your turn - what do you think about the changes in education since the passage of NCLB? Do you think education has improved, stayed the same, or gotten worse? Do you think education needs to change? If so, in what ways? Take this opportunity to join the conversation!


In my last two blogs I've reviewed the first two guiding principles included in the USDE document,

Guiding Principles: A Resource Guide for Improving School Climate and Discipline

(2014). If you haven't had a chance to check out my first two blogs on the first two guiding principles, please do so. Today I'm trying something different (yet again). I've recorded a short video which can be viewed by clicking below. If you are viewing from an educational facility that blocks YouTube, click

HERE

.










Exciting News for February!




During the month of February, Carol Burmeister and I will be collaborating on a series on executive function. Did you know that many students suffer from executive function (EF) deficits? Did you know that poor planning skills, ineffective problem solving skills, a lack of flexibility, poor impulse control, and a tendency toward emotional outbursts can all be symptoms of poor executive functioning? Each week during the month of February, Carol and I will be sharing information about executive function and readers will have the opportunity to download a how-to guide for one evidence-based, highly effective strategy for working with individuals with EF deficits following each blog post. These strategies are ones that will be included in our book, FLIPP the Switch: Powerful Strategies to Strengthen Executive Function Skills, which will be published by AAPC in summer of 2014. However, readers of this blog will not have to wait until next summer to experience the benefit of implementing these strategies. Beginning next Friday, one strategy will be highlighted each week and complete instructions and templates will be made available in PDF format.


I'm trying something new for my blog today. I'm going to focus on the second of the three guiding principles that are included in the USDE resource guide and I've developed a

Prezi

with audio to do so. Please click on the link, press the "play" button on the bottom left of the presentation screen, turn up your speakers, and then let me know how you like the format.

Have a great day!


0

/