Shopping Cart
Your Cart is Empty
There was an error with PayPal
Click here to try again
Thank you for your business!
You should be receiving an order confirmation from Paypal shortly.
Exit Shopping Cart
Innovative Educational Solutions
Building the capacity of educators to serve ALL students.
| | |
| --- | --- |
| Posted on January 31, 2015 at 7:07 PM | |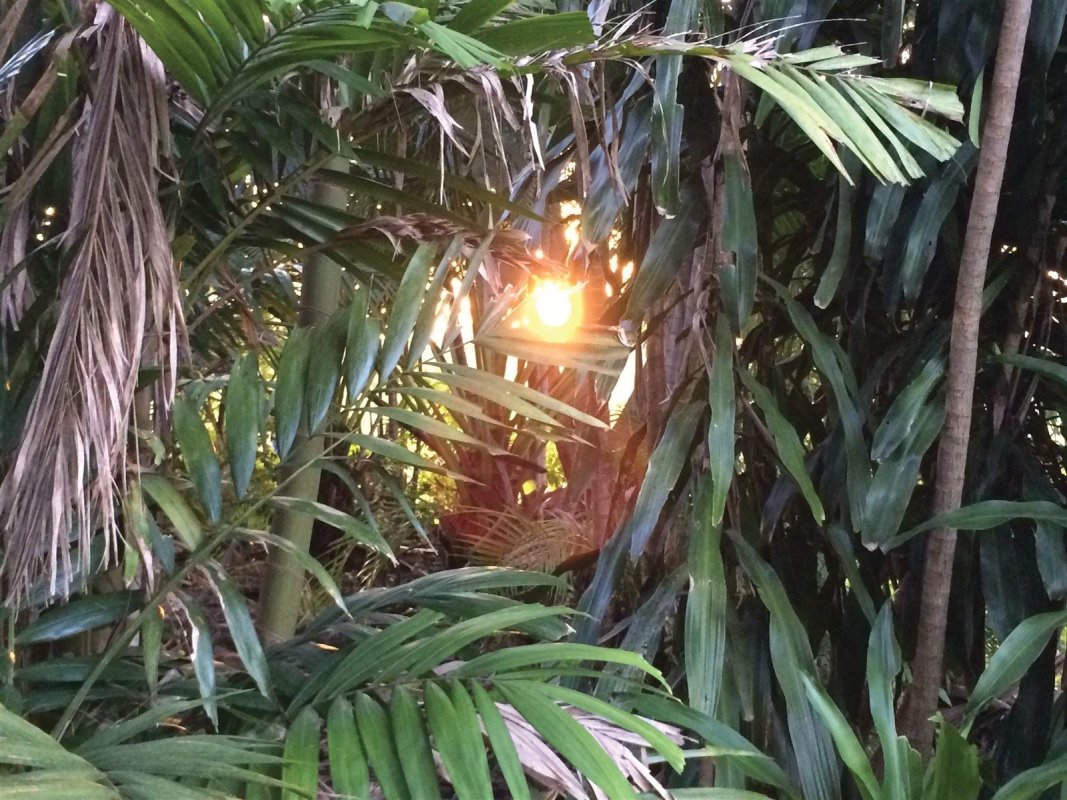 I thought I'd take a chance to jot down my thoughts throughout this amazing experience of working in Australian remote community schools. I was given the opportunity to work in these schools through the National Institute for Direct Instruction (
NIFDI)
. When I first thought about working in Australia, I pictured working in a somewhat populated area, investigating restaurants in the evening, and staying in Australian hotels. As I learned more about what I'd be doing, I soon realized that the experience would be quite different. So...here's a short recap of what has happened so far.
About 90 days ago I received an email with the names of my remote schools - Nganmarriyanga, Peppimenarti, and Nganambala. I couldn't even pronounce the names and I had no idea where they could possibly be. Thank goodness for Google Earth. I was able to find the first two and, with help from my son Adrien, I was finally able to find Nganambala. I could tell from the map that they are, indeed, remote. Shortly after, I discovered that during the rainy season it is impossible to drive from site to site. As a result, I would need to take a charter flight to travel from Darwin to the first school, in between schools, and then back to Darwin. This was not good news for me. I have said many times in my life that I would never fly in a small plane. Well, you know what they say - "never say never."
Just a note about seasons in northern Australia. There aren't four seasons here - just two. There is the rainy season (which is technically summer - it happens around winter in the US) and the dry season (which is during summer in the US). During the rainy season it is incredibly green, and incredibly muddy. The roads get impassable for several months. My first trip was scheduled during the rainy season (the first of seven in 2015).
Preparation for the trip was interesting. There are limitations regarding weight of luggage on charter flights, so I needed to make sure that my luggage met the criteria. Also, there was no surety that I'd have access to a store in the communities in which I was working, so I needed to bring some food to hold me over in case I couldn't purchase anything. To add to the experience, many people who had never visited the Australian outback had lots of advice. I did my best to pack what I thought was necessary.
My flight to Sydney left at 10:20 pm from LAX. I traveled on an A380, which was wonderful. I had a terrific flight and slept about eight hours. Landing in Sydney was interesting. We had to go through border patrol, get our suitcases, go through customs, check our bags, go through security, then take a bus to a different terminal for our domestic flight. The process took over two hours and was slightly exhausting. However, the flight to Darwin was really good - I had an entire row to myself and I was hypnotized by the lovely geography of the Australian continent.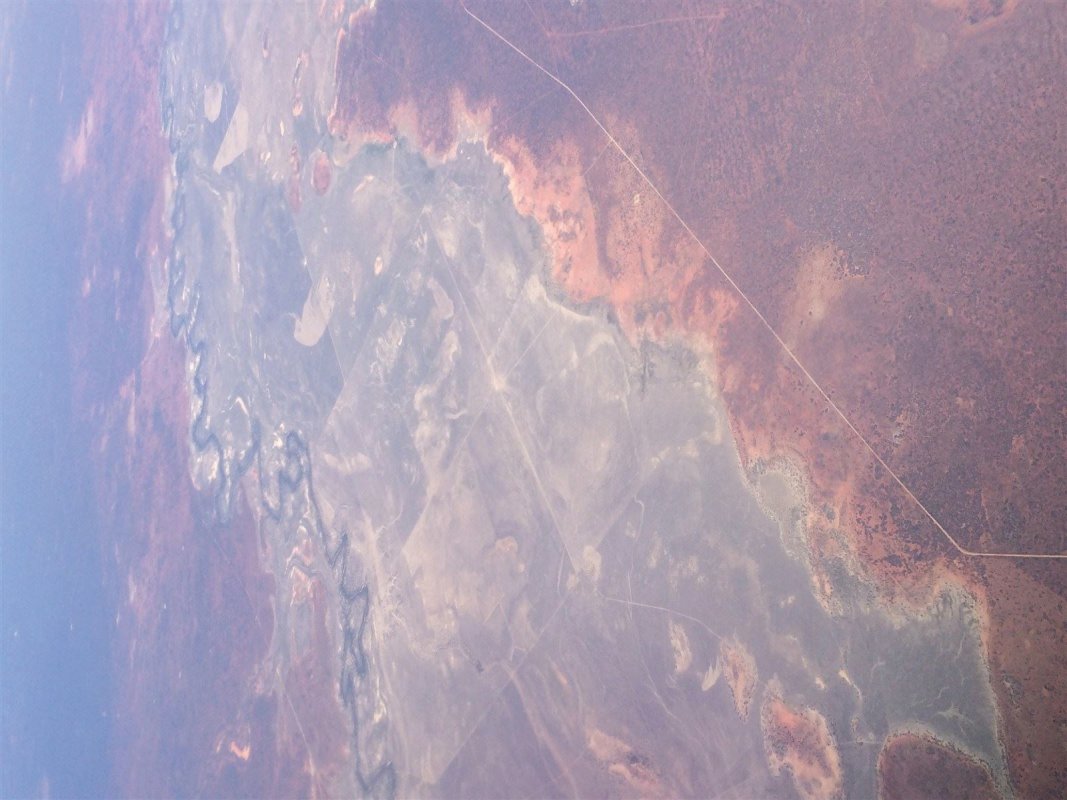 I stayed one night in Darwin. I shopped at a local mall, which seemed like any mall that you could find in America. I did a little shopping in KMart, and found a few things in Woolworths. All in all, I was disappointed that it didn't seem more different - more Australian.
The next morning I was driven to the charter company to catch my flight to Nganmarriyanga. We were shown to a Cessna, with room for six passengers. I was assigned the front seat, right next to the pilot. At first we had a little bit of a problem getting the left propeller to start, but it eventually started...right at the same time that the sky opened up and began a torrential downpour! In fact, it was raining so hard that the pilot had to open his side window and stick his head out in order to see the runway! I prayed a lot as we taxied and then were airborne. Quickly we flew out of the storm and I became completely mesmerized by the scenery.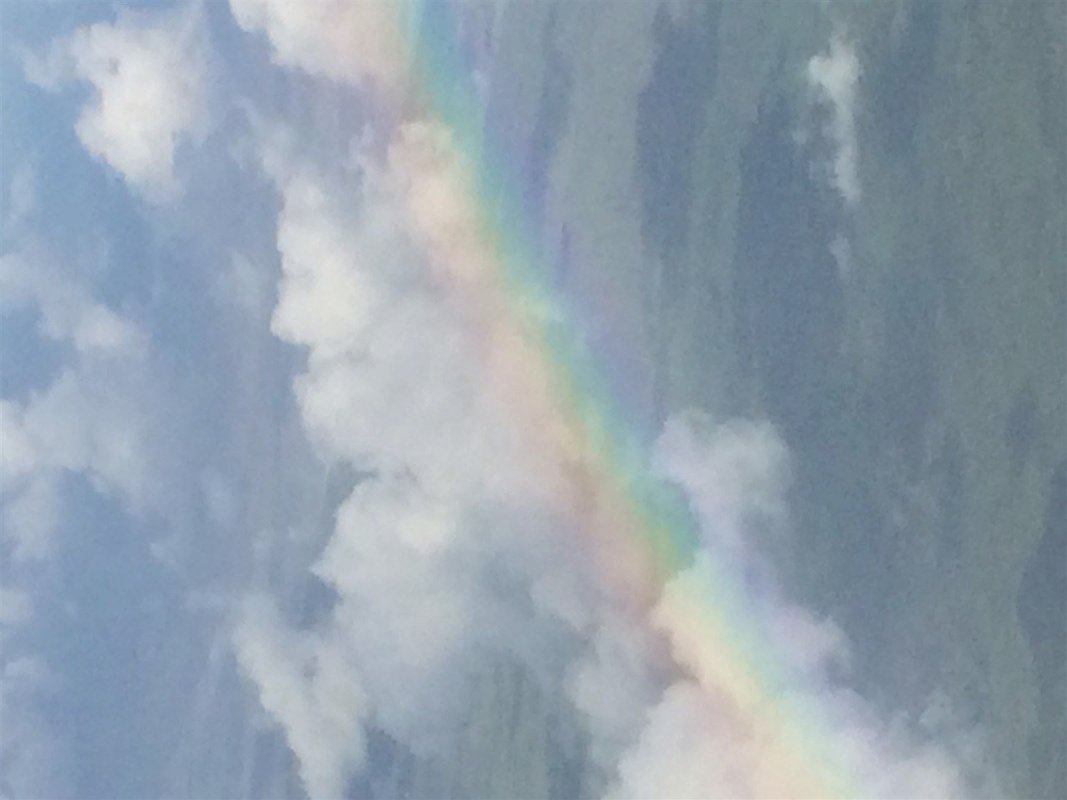 We flew along the coastline and then took a turn inland. We were able to see Nganmarriyanga and Peppimenarti from the plane. 
The landing was incredibly smooth and we disembarked and unloaded our stuff. Wow - was it hot!! In fact, it was unbelievably hot and humid. I was covered with sweat in exactly 30 seconds. The principal's aunt was there to meet us and we piled the luggage and ourselves into a classic SUV and hit the road. Or, should I say, hit the mud. The dirt roads were a huge mess of terracotta colored mud. I was shown the school and the store, then shown to my temporary quarters (10 days).
I'm incredibly fortunate in that I'm staying in a house that belongs to a couple who are on maternity leave. It is comfortable and right next to the principal's home, and just down the road from the school and the store. I went to the store yesterday with one of the new teachers and was surprised to find a variety of items for sale, including a drum set and a stereo system (on sale for $1500!!). I purchased a few items and returned "home." 
Last night I had dinner with the principal and his lovely family. He has a wife who works at the school and who is expecting their third child. Her parents are visiting and I had a wonderful dinner with excellent conversation. Their children are lovely and I feel so blessed to have this opportunity to meet this special family. They are doing incredible work here and are dedicated to making a difference for the indigenous people in this area.
Today is a quiet day; I'm prepping for the first day of school, which is tomorrow! Thanks to the fact I have internet coverage, I've been able to FaceTime and Skype with my family and I feel like I'm not too far away.
Categories: Direct Instruction, Evidence-based practices, PBIS, Reflections
/