Shopping Cart
Your Cart is Empty
There was an error with PayPal
Click here to try again
Thank you for your business!
You should be receiving an order confirmation from Paypal shortly.
Exit Shopping Cart
Innovative Educational Solutions
Building the capacity of educators to serve ALL students.
| | |
| --- | --- |
| Posted on February 7, 2015 at 1:28 AM | |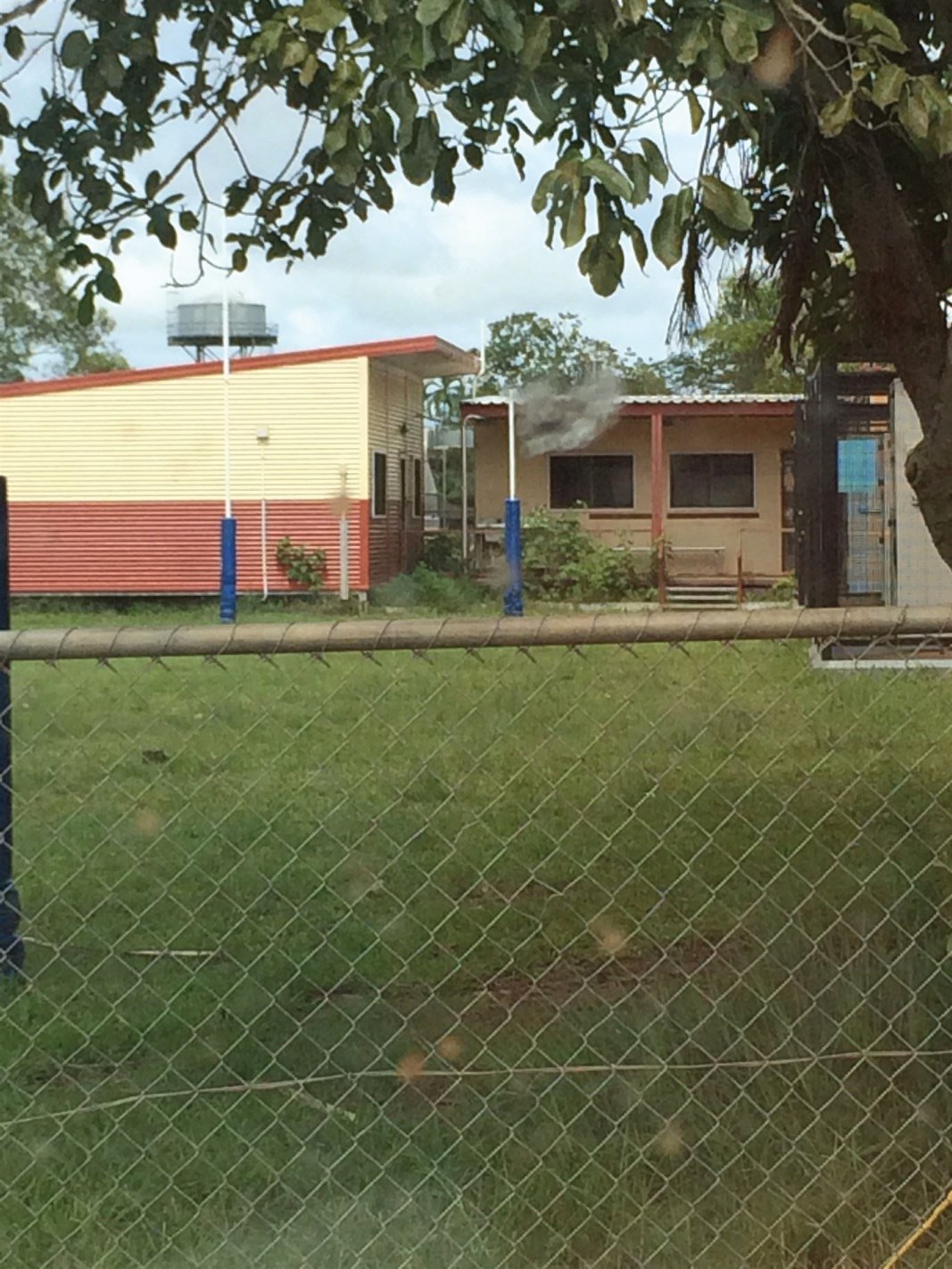 Well, I've completed the first week of supporting educators in a remote community in the Australian bush. I honestly didn't really know what to expect and I'm not sure I could have ever understood the experience of teaching in a remote indigenous community school unless I had had the opportunity to come here.
Teachers
I have found the teachers who choose to live and teach out here in this remote community to be dedicated and practical. In my experience, they seem to complain very little and, instead of complaining, do what it takes to get things done. We began teaching Direct Instruction before our order of materials arrived because the teachers and the principal were committed to making the implementation work. Teachers copied lessons, studied, and presented their first lessons on the second day of school. When the materials did arrive (on the third day), teachers stayed late to unload the pallets at 5:00 in 100° temperatures (with 80% humidity). When it was discovered that we were short materials, teachers came up with solutions so that the teaching would go on.
Students
In some ways the students are very much the same as American students (see my last post in which I describe students singing, "Let it Go"); in other ways they are very unique. Almost all of the students (probably 98%) are English Language Learners, and most of them have very low English skills. They also have very low literacy skills. One of the main problems is attendance. Many students don't attend school regularly, which certainly contributes to their low skills. When they do come to school, they are often sluggish and some fall asleep at school. From what I understand, it is not common in homes for students to have a regular bedtime. In fact, students are often awake most of the night, coming to school the next day sleepy and unresponsive. They finish school and go home to sleep during the evening, waking up after dark to stay awake for most of the night. This contributes to the instructional challenges for teachers, as they struggle to engage students and teach them academics, despite the sleepy response they receive.
Community
The community consists of the school, a store, a health center, and an airstrip. In some ways the school is a central component of the community. Many parents spend time at the school because it is centrally located and provides shade and a place for little ones to play. Many of the people in the community are related and they all know each other well, having grown up together and lived in rather close quarters for many generations. I had the opportunity to ride with one of the school workers as he drove students home the day the bus was stuck in mud. The state of the homes reminded me of some of the places I've visited in the US; places marked by abject poverty and neglect. There were many dilapidated cars, tires, and other types of trash littering the fronts and sides of houses. It is my understanding that several families may live in one house, with many children and adults sharing the living space. It helped me to understand why the children might come to school tired and unmotivated to learn. On the other hand, it also showed me why both children and adults might want to come to the school, with it's painted doors and brightly colored walls and displays. The school must seem like an incredible place to be, when compared with the realities of the living spaces.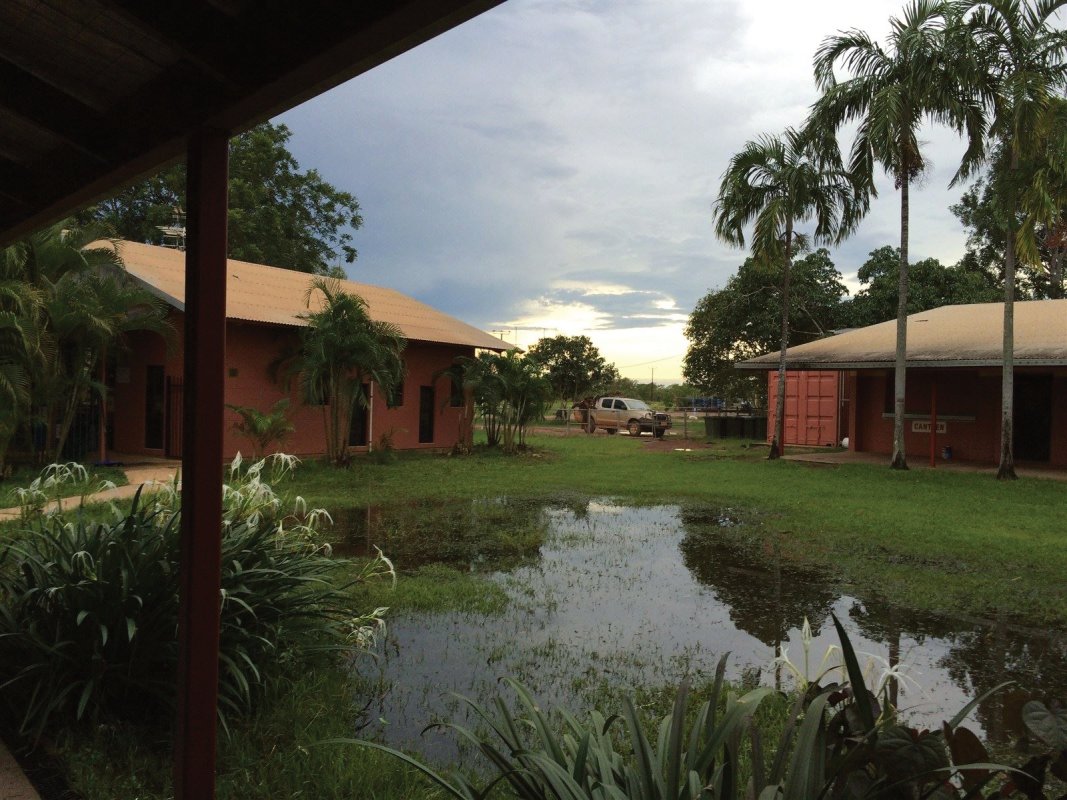 The local school - complete with one of the large puddles that is a constant during the rainy season.

A panoramic of the preschool classroom - beautiful!
Next week I'm off to a new school. Due to the fact that the roads are impassable and that the community is so tiny that there is no place for me to stay there, I'll be commuting from one town to another via a single-engine plane. I'll have a pilot and an aircraft assigned to me and I'll fly in and out of the school in the morning and afternoon. As I'm rather terrified of flying in small planes, this plan does not thrill me! Oh well! It will be an interesting adventure and another opportunity to experience the realities of life in this world.

Categories: Direct Instruction, Evidence-based practices, PBIS, Reflections
/