Innovative Educational Solutions
Building the capacity of educators to serve ALL students.
| | |
| --- | --- |
| Posted on September 6, 2016 at 1:57 AM | |
As a student, a mom, and a teacher, I've experienced many late nights spent cramming to get a project completed and turned in on time. Unfortunately, for individuals with executive function deficits, planning can be an area of great weakness. This lack of planning can result in leaving things to the last minute, or not getting started with a project at all because it just seems too overwhelming.
Project mapping is a method whereby sticky notes are used to identify the different components of a project. A calendar is used to assign dates to each individual task, and that date is then written on each sticky note. The sticky notes are then placed on a planner with three columns: Not Begun, In Progress, and Completed. All sticky notes start in the far left column. As tasks are begun, they are moved to the middle column. When they are completed, they are moved to the far right column. The goal is to get all the sticky notes to the far right column before the due date.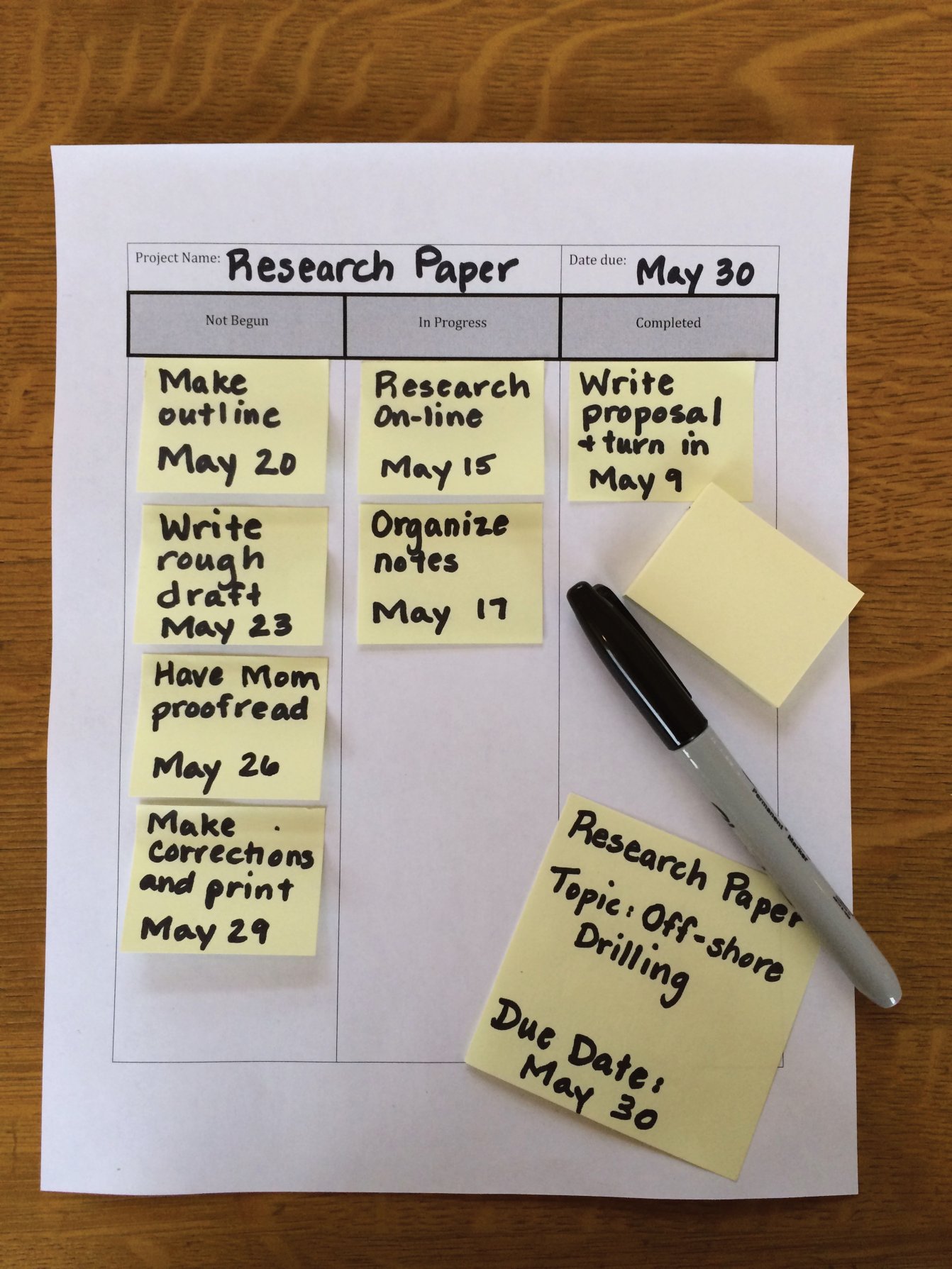 If you're a classroom teacher and you have students completing group projects, the project map can be easily adapted by using different colored stickies for different members of the group.
One of the reasons why this process is so effective is because it provides a visual reminder of all the steps that need to be completed in order for the project to be done. It also provides a strong visual regarding how much needs to be done, relative to how much has already been finished.
If you found this information helpful, please leave a comment and share this information with others who might find it useful.
Categories: Autism Spectrum Disorders, CCSS, Evidence-based practices, Executive Function
/