Innovative Educational Solutions
Building the capacity of educators to serve ALL students.
| | |
| --- | --- |
| Posted on February 9, 2015 at 1:56 AM | |
I'm rounding out my first week at my biggest school (approximately 125 students, preschool through grade 10) and so I thought I'd take a few moments to sum up my experiences here.
New Friends
On Saturday night I had a terrific time at a potluck featuring Australian dishes. Everyone brought something to share and we had some really terrific tucker (aka food). There was chicken parma, Australian lamb, quiche, coleslaw, Australian meatballs, cheesymite rolls (cheese and Vegemite on homemade Australian bread), berry and apple crisp, anzac biscuits, and pavlova (I brought cheesy potatoes - kind of a French/American thing). It was really nice relaxing and getting to know the teachers and their spouses away from school.
On Sunday afternoon I was to one of the teacher's houses for tea (I'll call her Joanie), and Sunday evening I was invited, along with Joanie, to another teacher's house for dinner (I'll call her Martha). Joanie borrowed the "ute" (aka: utility vehicle) from the principal for the short drive to Martha's house. I wondered why we would need the ute when Martha's house is just down the street and around the corner. However, when we almost got run down by a spooked wild horse being chased by dogs, I understood why we might not want to walk outside after dark in the Australian bush. First of all, it's dark! I mean, it's completely black outside - which is, of itself, quite scary. Even more importantly, Joanie shared with me a short list of the kind of creatures you might run into if you decide to take a walk in the Australian bush after dark (even if you walk on the road in the town):
Cane Toad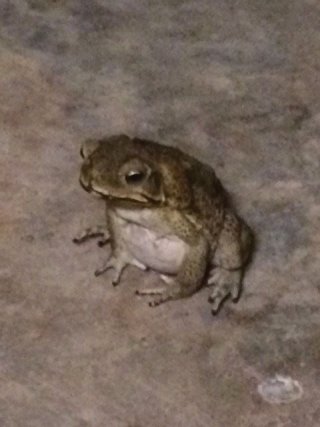 snakes

crocodiles 
wild horses
dogs
bats
buffalo
bulls
cane toads
pigs
emus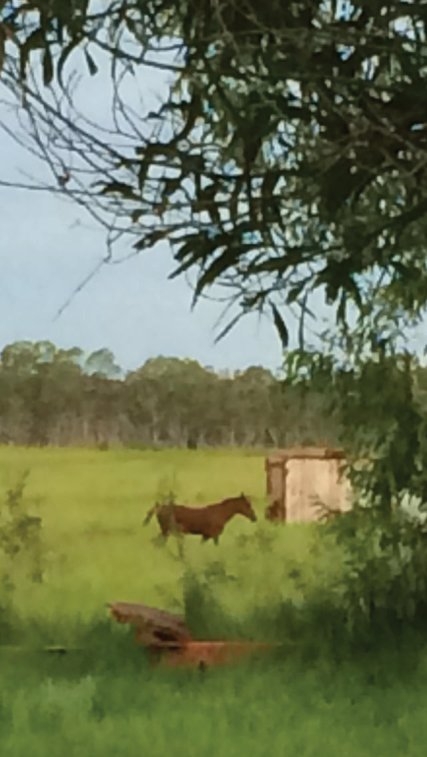 Wild Horse
Solid Gold
Here are a few funny stories before I sign off for the day. On Friday I was teaching a lesson which had me demonstrating smiling. At the end of the lesson, one of the girls came to me, pointed to my mouth and said, "What that? Open you mouth." I opened my mouth and her eyes got big, "What that? You have gold in you mouth?" She was mesmerized by my gold and silver fillings. She quickly called the other children over and my dental work was examined very closely. She then asked me if she could touch my fillings, which I explained was unwise because she would get my germs. When she asked how I got the metal in my mouth, I answered by saying I got it because I didn't do a good job of brushing my teeth as a girl. In hindsight, I'm not sure that was the right answer to give. I hope she doesn't stop brushing her teeth in the hope that she'll discover gold one day!
At the end of the day Friday I was walking to the teacher's lounge when a boy around 10 asked me if I was from welfare. He even checked my name tag to check it out. I assured him I was here to help the teachers, which he found acceptable.
In one of the younger groups, students are asked to identify a picture of a shoe. The children, unfamiliar with shoes, have begun to call them "shoots." It appears to be a cross between shoe and boots, which the are familiar with because boots are worn by men who muster the cattle.

Finally, one of the most disturbing things I've learned is how hungry these children are. When I was at Joanie's on Sunday three of the children knocked on her door. They explained that their mother was hungry and wanted meat. They had brought a bucket and had walked through an intense thunder storm to see if they could get something to eat. The government checks had arrived on Thursday, which means that the family had used all the money in under three days, leaving the children with no food until the next check in two weeks. In fact, it's not uncommon to find mothers with their toddlers at the school eating breakfast and lunch because there is nothing to eat at home.
Once again I'm humbled and impressed by the educators who choose to serve this needy population. What amazing work they are doing!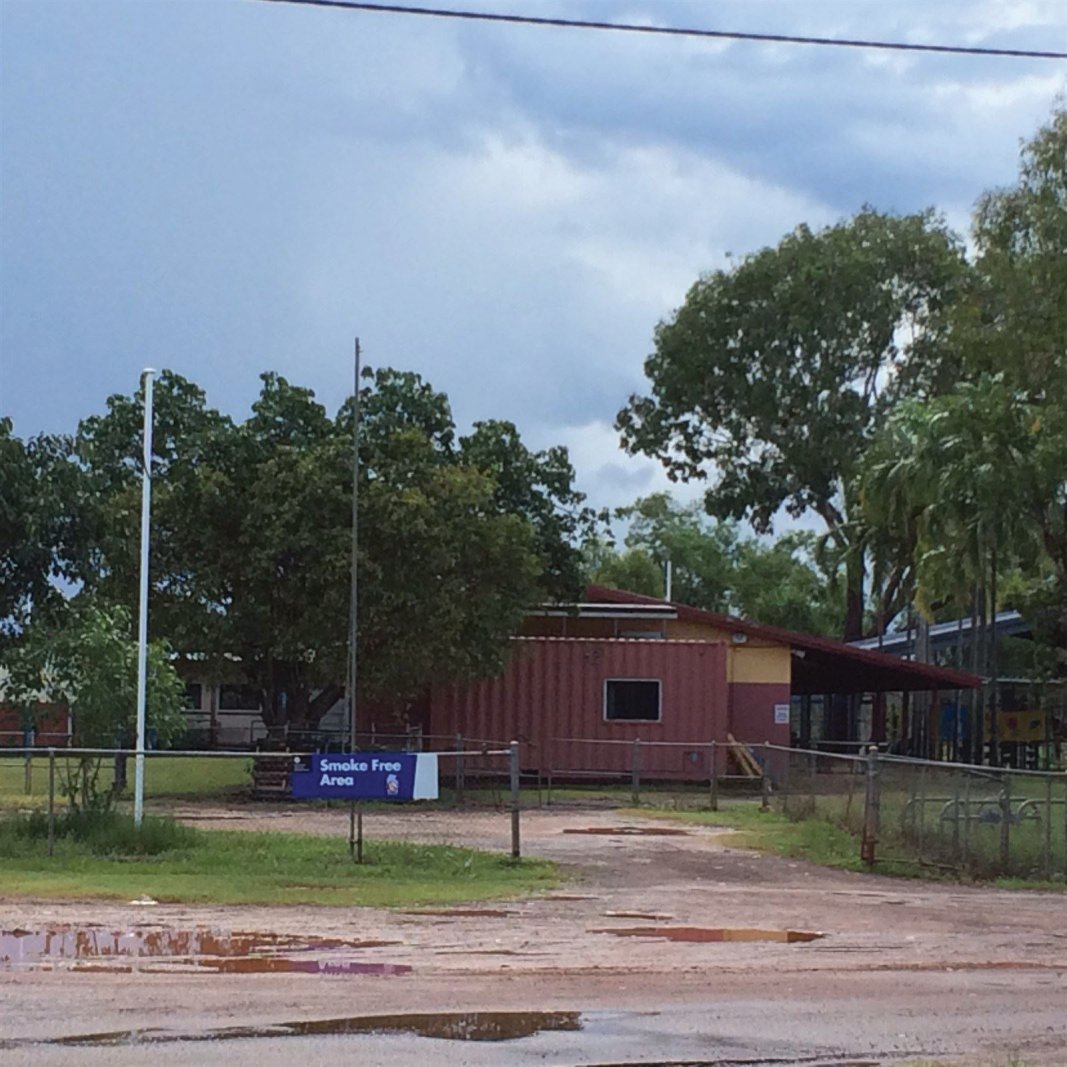 Categories: Behavior, Direct Instruction, Evidence-based practices, PBIS, Reflections
/